Making objects for people to wear as ornaments has always seemed like a strange kind of work. It doesn't feed or house anything.
We work to grow our market garden that feeds us and many other families – it's easy to see why we all need nice fresh vegetables.
We work to fix up this demanding homestead. A "vintage" house is pretty much a full time job all on its own and we do need to have a good shelter.
But right now all the endless painting, drywall, yard work and even the housework can wait.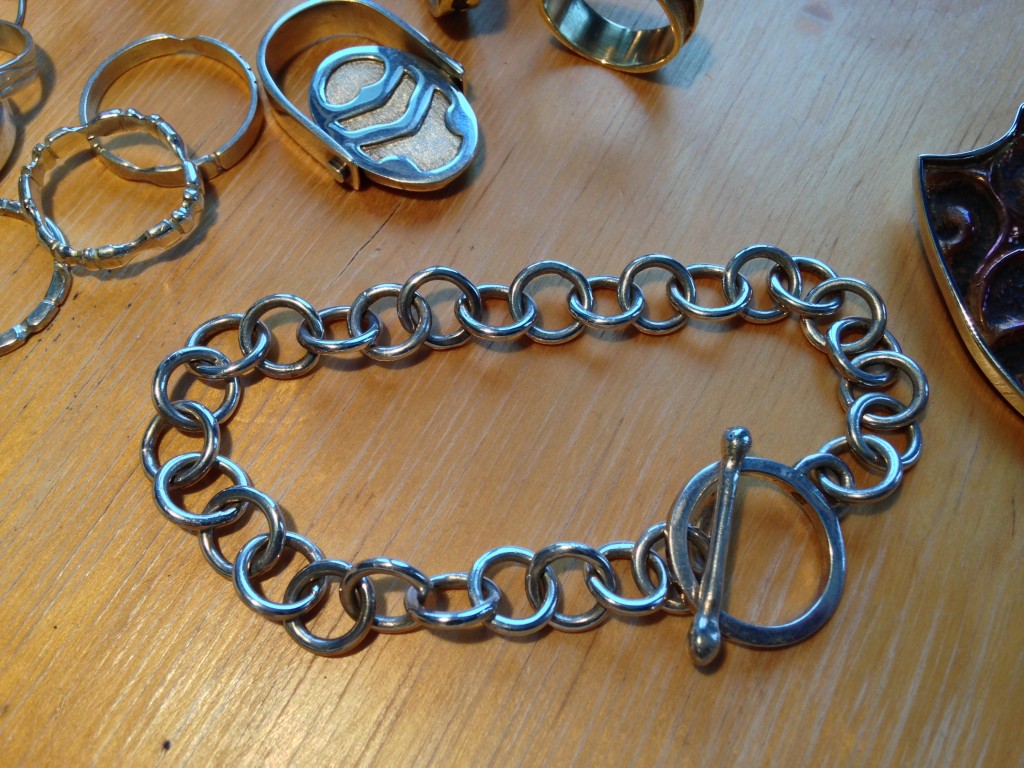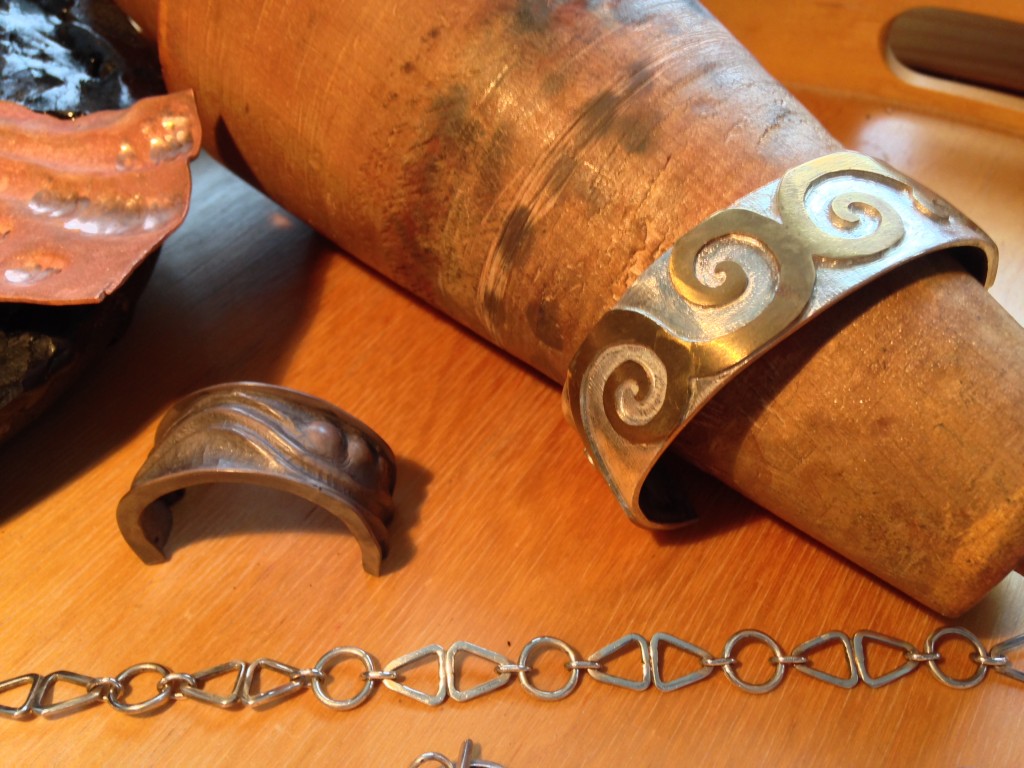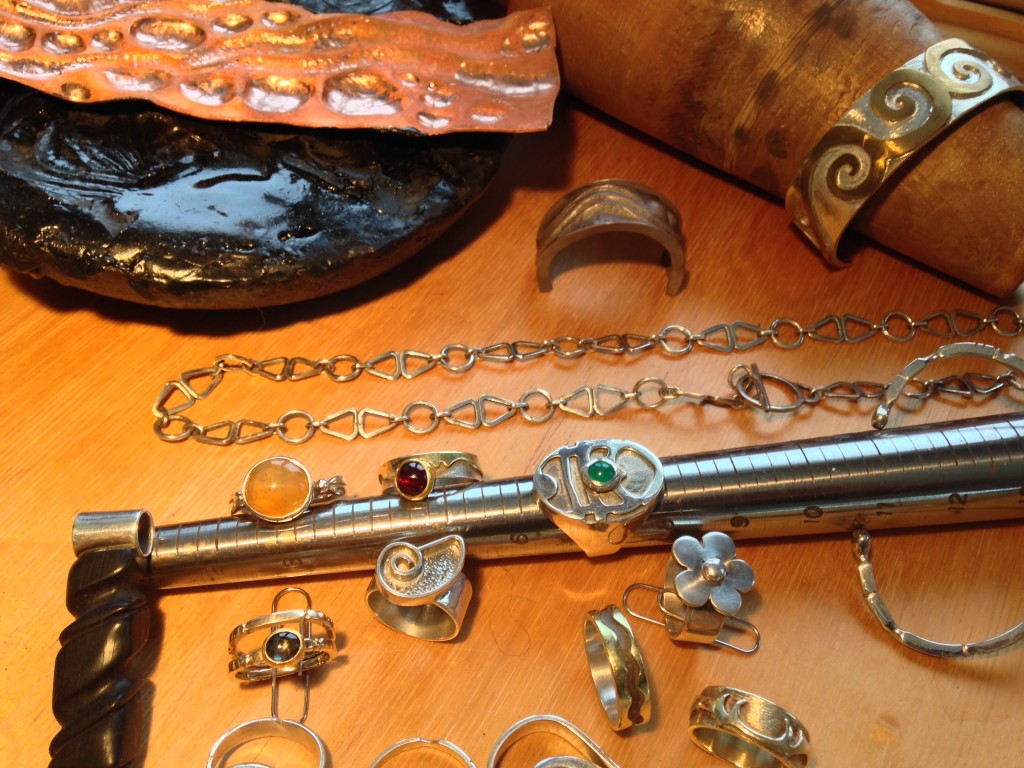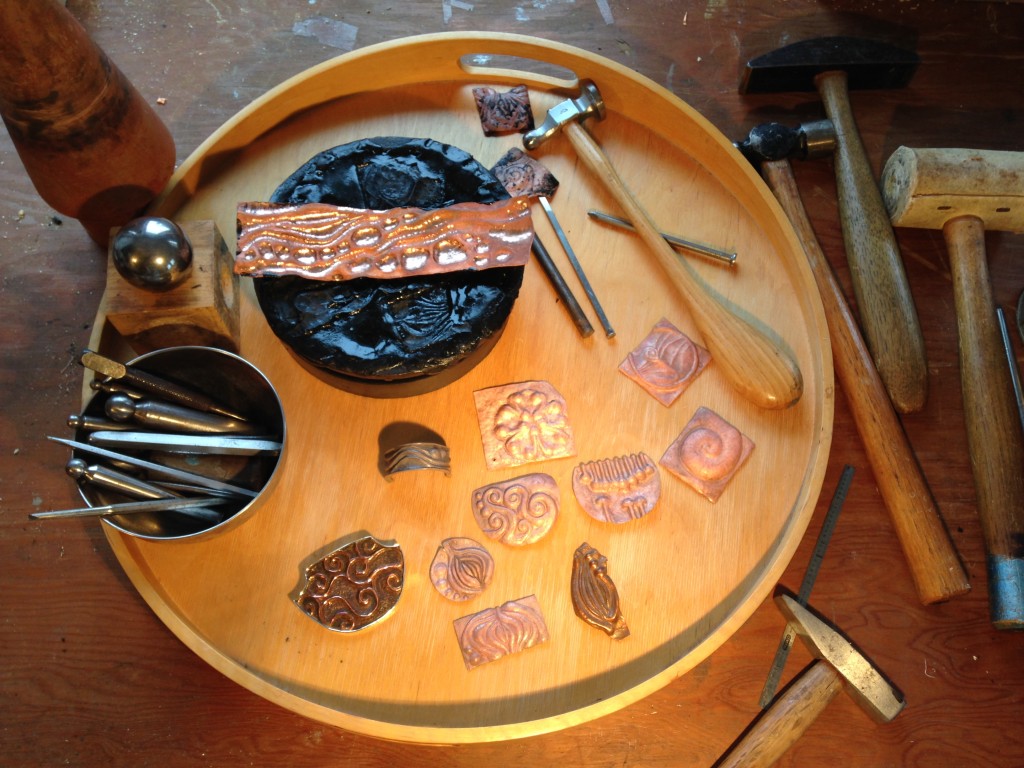 Right now this is my work. Silver bracelets, Gold rings, wide Bronze Repoussé cuffs. These are the things on the work-bench and on my mind.
Maybe not useful but, I hope, beautiful.
6