I feel like I could step right into this little vignette.
This fabulous piece of art is my "Very Best Lucky Find" in the whole of today!
Love love love the colours and the fresh bright Spring-ness.
The smoke curling from the chimneys and the lovely yurt and the fabulous little green-roofed garden shed! I especially love the red window frames and the shock of red-barked shrubs in the little fenced in garden.
The most wonderful artist is Phoebe Wahl and you ought to take the trip to her blog if you are the sort of person that loves sweet and colourful folk art.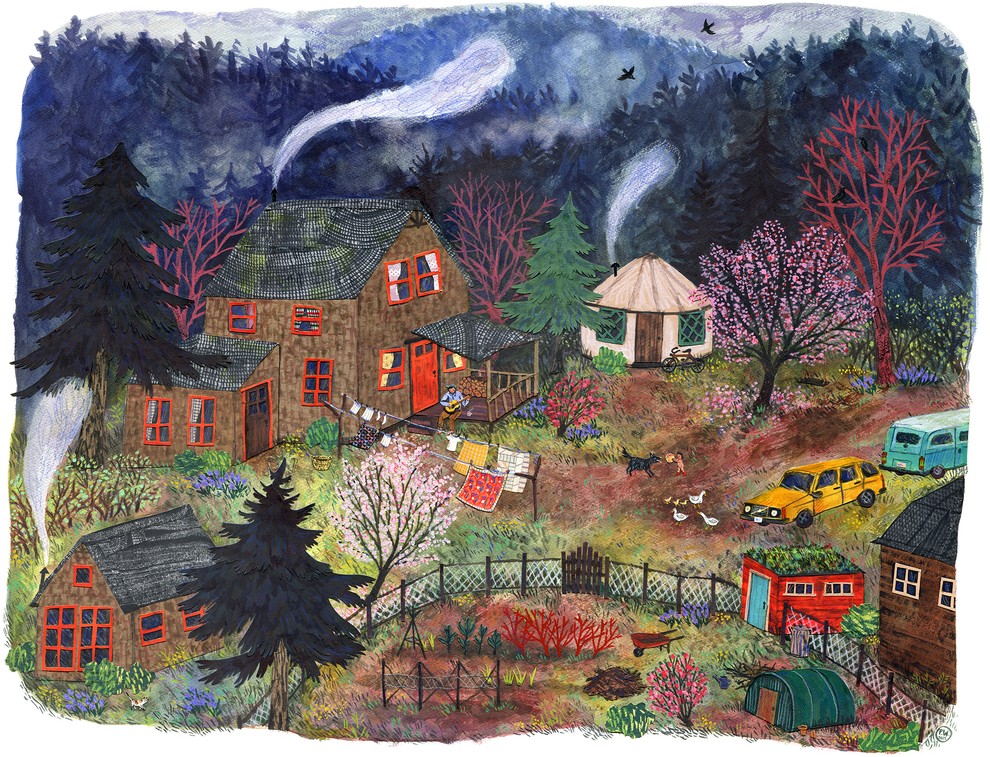 I love this painting so very much that I think we will now need to repaint all of our window trim. Red!
Red is Best after all!
6