Love, love, love to make crochet play food. The cuteness, the absurdness and the just plain fun! "yum yum dim sum" is one one my favourite books for toddlers and I have made many dim sum play sets with the darling wee dumplings, sweet little egg tarts and teeny-tiny spring rolls.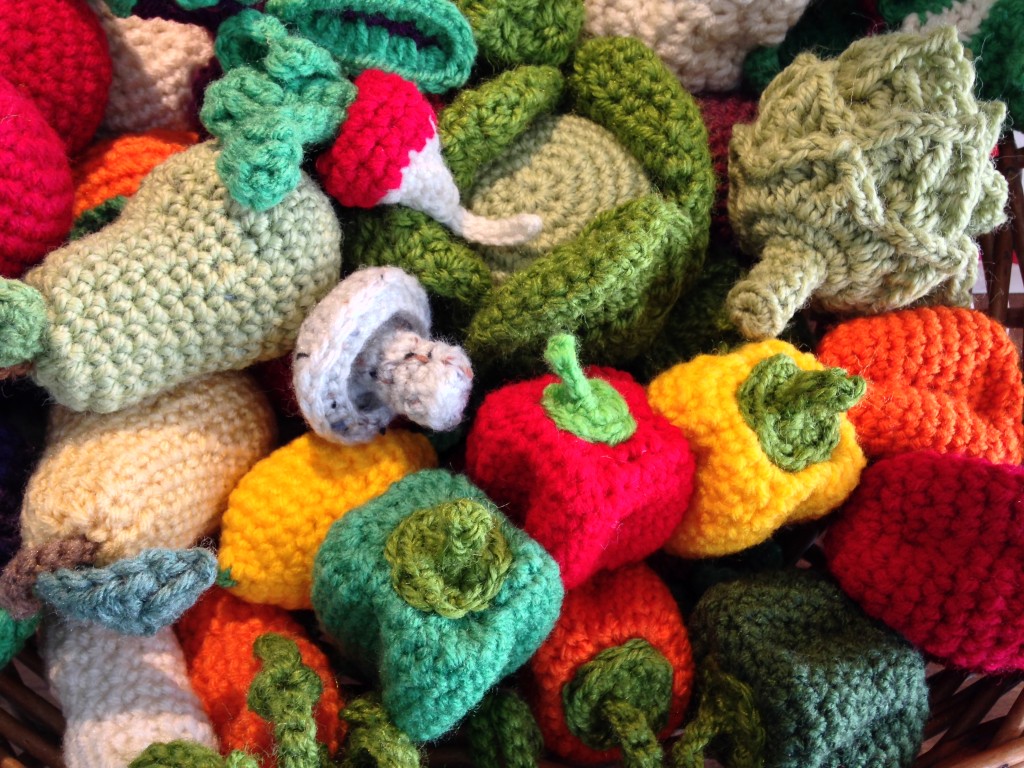 Fruit covered cakes, frosted cupcakes and yarn cookies make lovely teatime playthings. And who could resist a plate of crocheted sushi that has Tuna and Salmon Sashimi nested with California and Dynamite Rolls? Nom, nom, nom!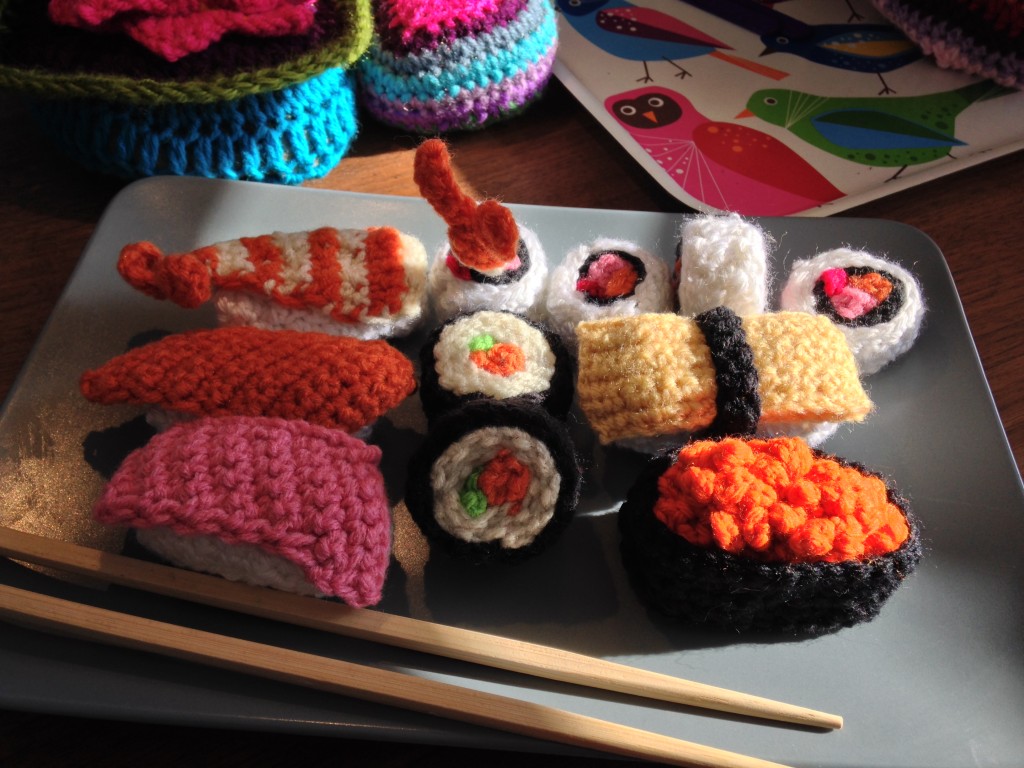 I do think, though, that it is the crochet vegetables that really have my heart. Soft and cuddly carrots, cunning little cauliflowers, squishy cabbages and the adorable little radishes!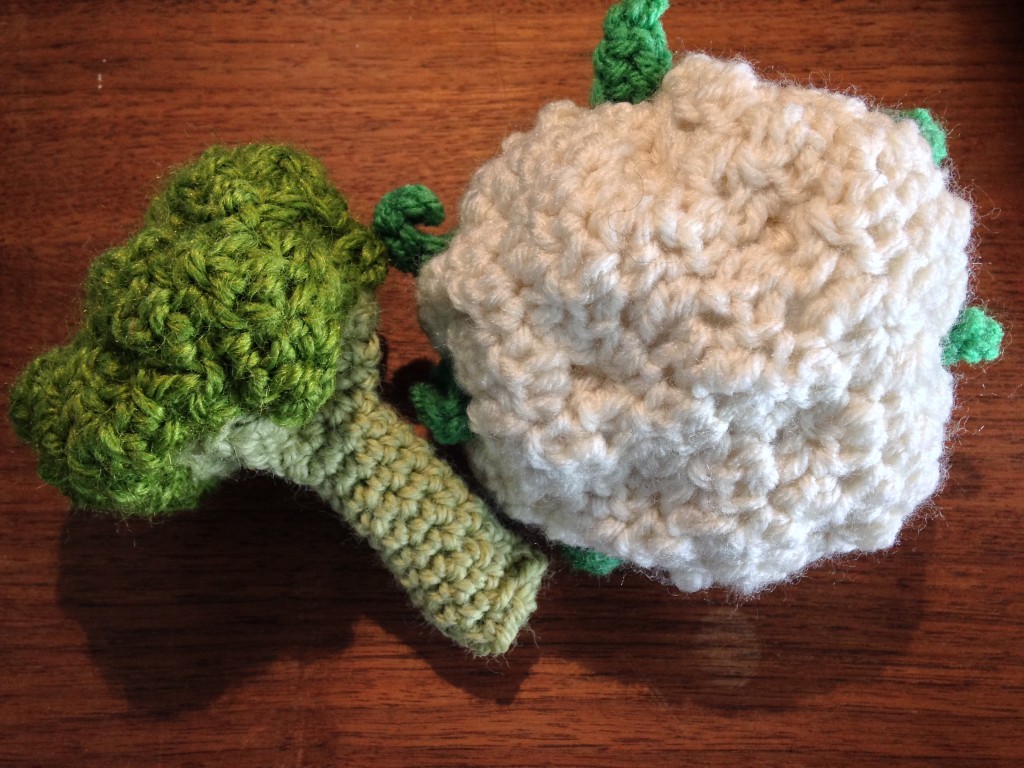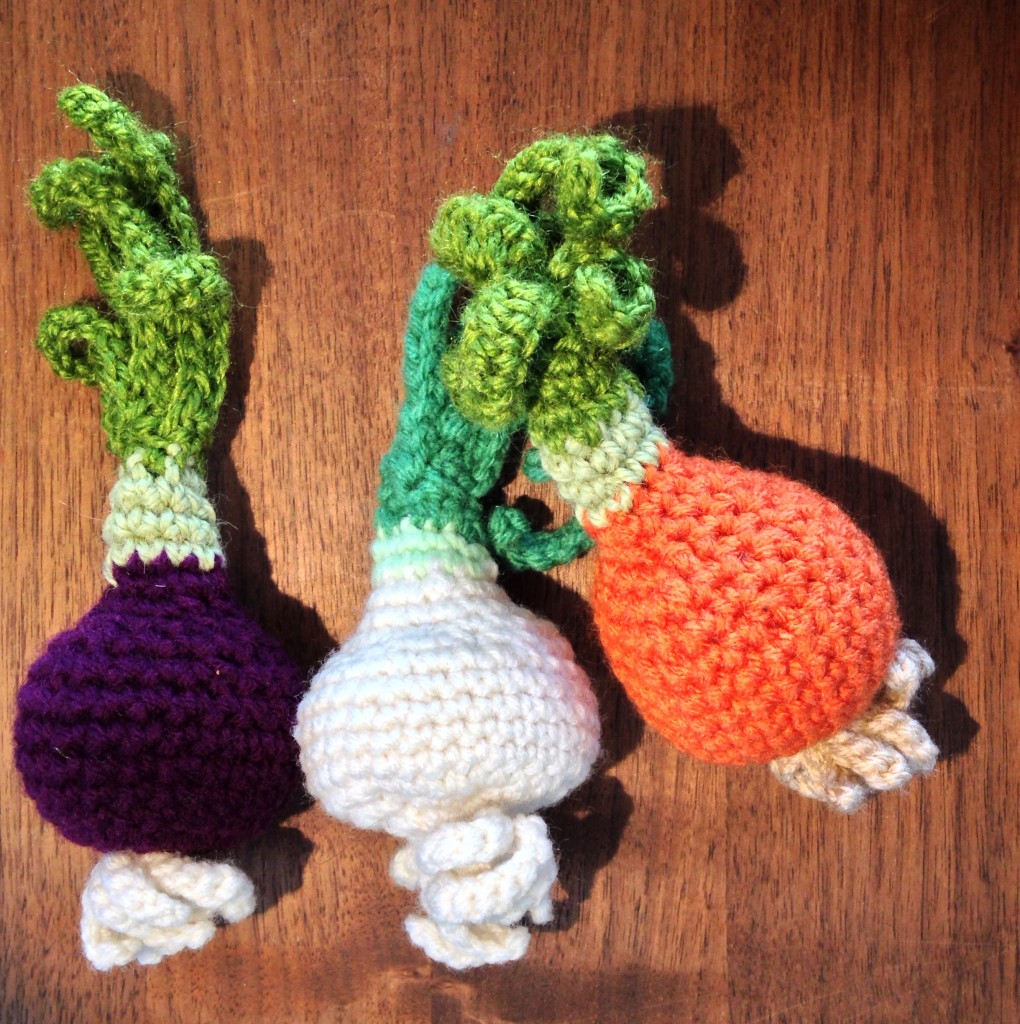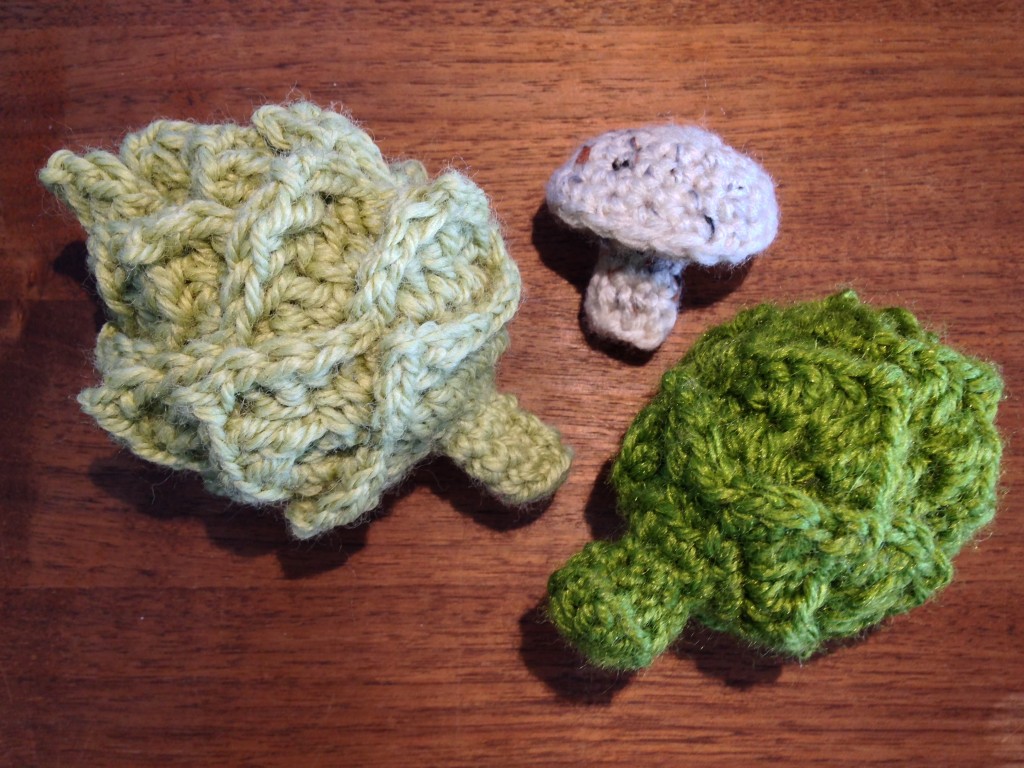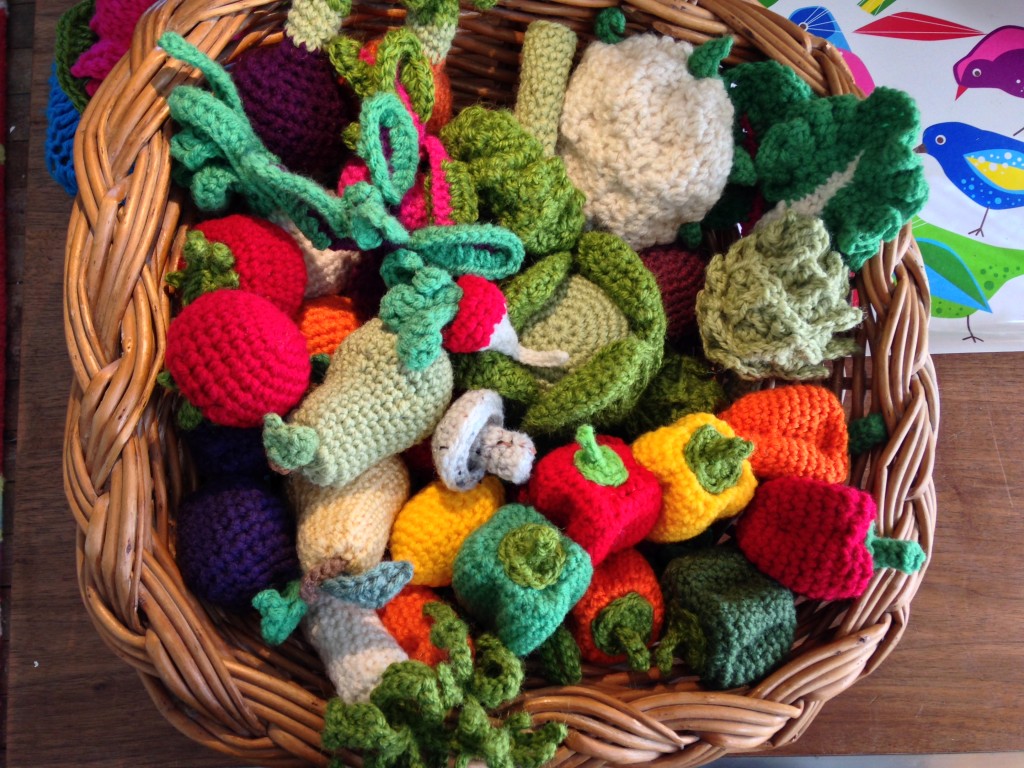 So sweet to watch the little people prepare play-meals and pack a fanciful picnic for their teddy. Then there are the extra-adorable little tea parties (or birthday parties or any party really). Crocheted fruits and vegetables even make a nifty little display when placed in a pretty basket or bowl. They have the added bonus of looking lovely even when they are scattered around the house. The same cannot be said for a lot kid type messes.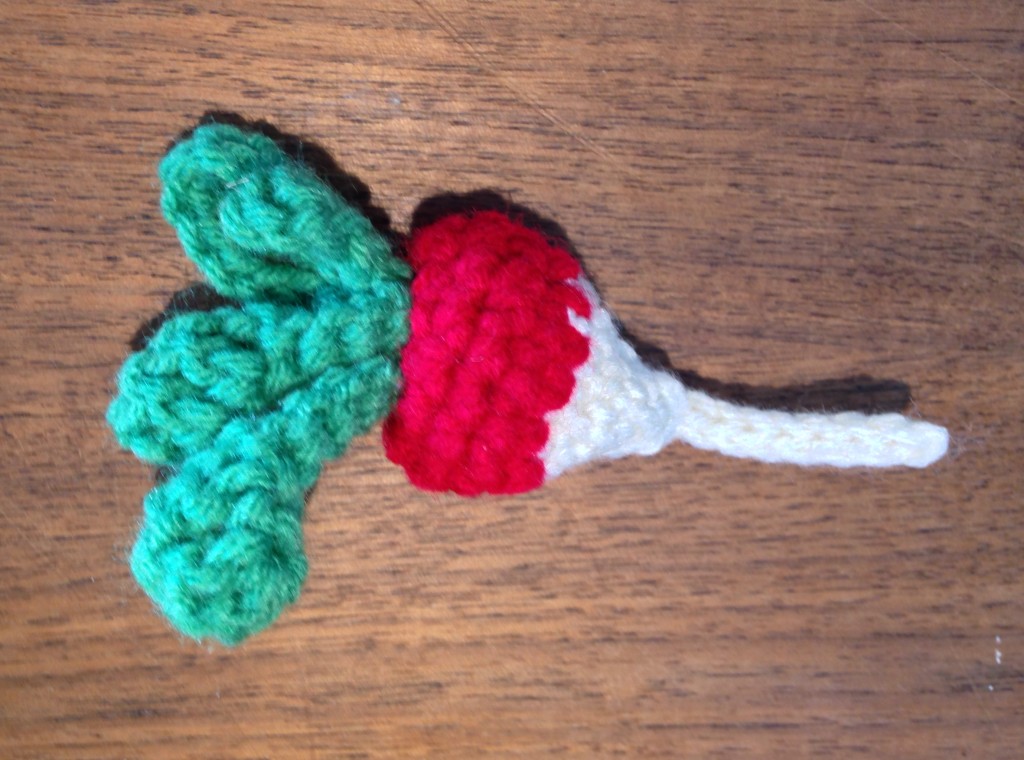 It is difficult to tear myself away from making all the shapes and forms of super cute vegetables.
I do, sadly, have lots of "real" work to do (well maybe just a couple more plump little purple eggplants… then I will wash up that sink full of dishes… for sure).
8