Begin at the beginning. Seeds. Every time I get to unfold the flap on a shiny new seed packet I am amazed at the tiny wondrousness of a seed. It is like an entire secret world is contained in there. Did you ever get the chance to take a look at the different kinds of seeds that are planted to grow a vegetable garden?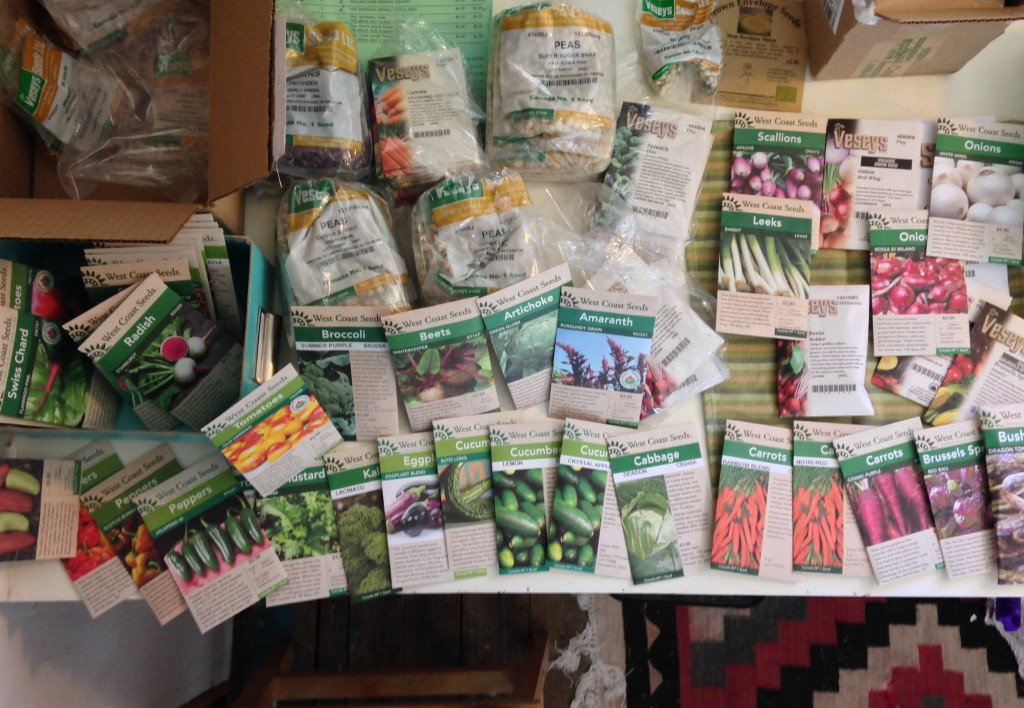 Tiny, round, black kale seeds that could be BBs for a fairie's slingshot. Speckled bean seeds are pretty enough to be worn as gemstones. Dry, wrinkled-up peas resemble those old fashioned apple-head dolls. Corky beet seed looks just like itty-bitty bony vertebrae. Celery seed, on the other hand is invisible, (no really it is!). I open the packet and pour the air inside onto a seed tray and much later magical celery seedlings appear. Mystifying.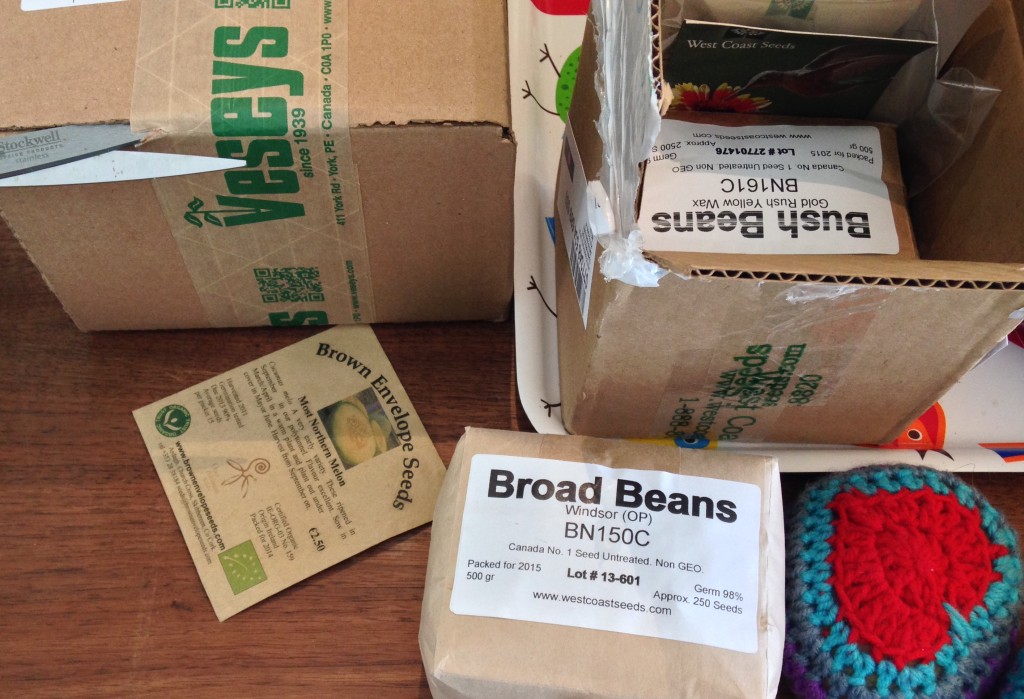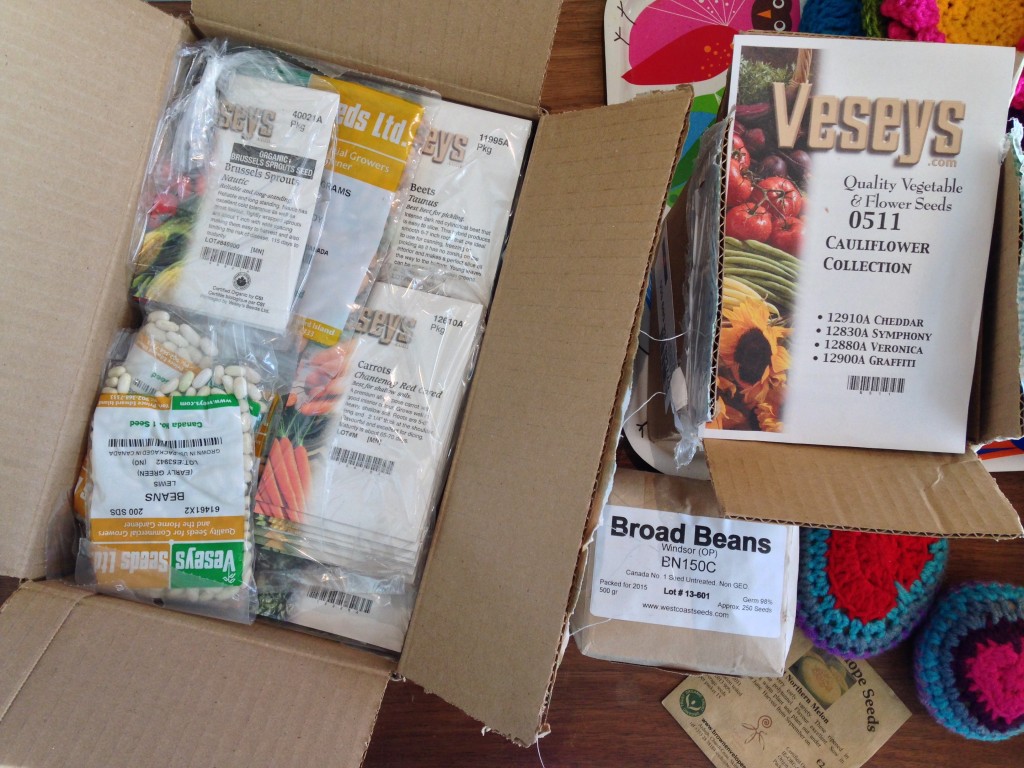 We have a little brown paper envelope of melon seeds containing: "Most Northern Melon". I am holding out a lot of hope for this variety (with the clunky and oddly simplistic name). The seed was a gift, very kindly toted over from Ireland, and it is supposed to do very well in short season cool summer areas. We don't usually try to push against the natural growing climate too much, but this little sweetie sounds like it might be just worth the gamble.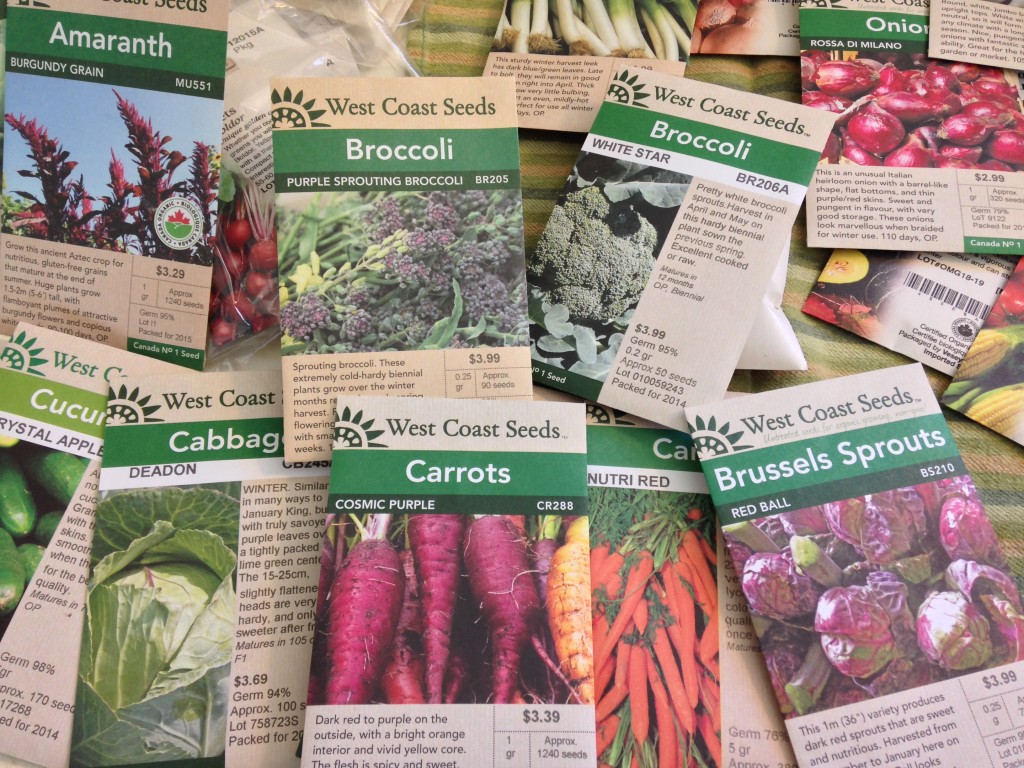 Eggplants and Peppers and Beets… Oh my! A lovely and amazing purple carrot "Cosmic Purple", and that pretty purple onion "Rossa Di Milano", the lovely "Summer Purple Sprouting Broccoli", and that nifty Amaranth, "Burgundy Grain". Pretty in Purple!
I love the peachy look of the "Old German" tomato and surely do hope that we get some real serious heat this summer. Hot weather is what the the heritage tomato vines really need to kick into high gear. On this little plot we are crazy about those "oldies" with their yield of really wild shapes and fancy colours (a rainbow of pretty colours for this year's tomato crop – black, yellow, orange, pink, red, indigo plum and some fabulous stripy little numbers!) .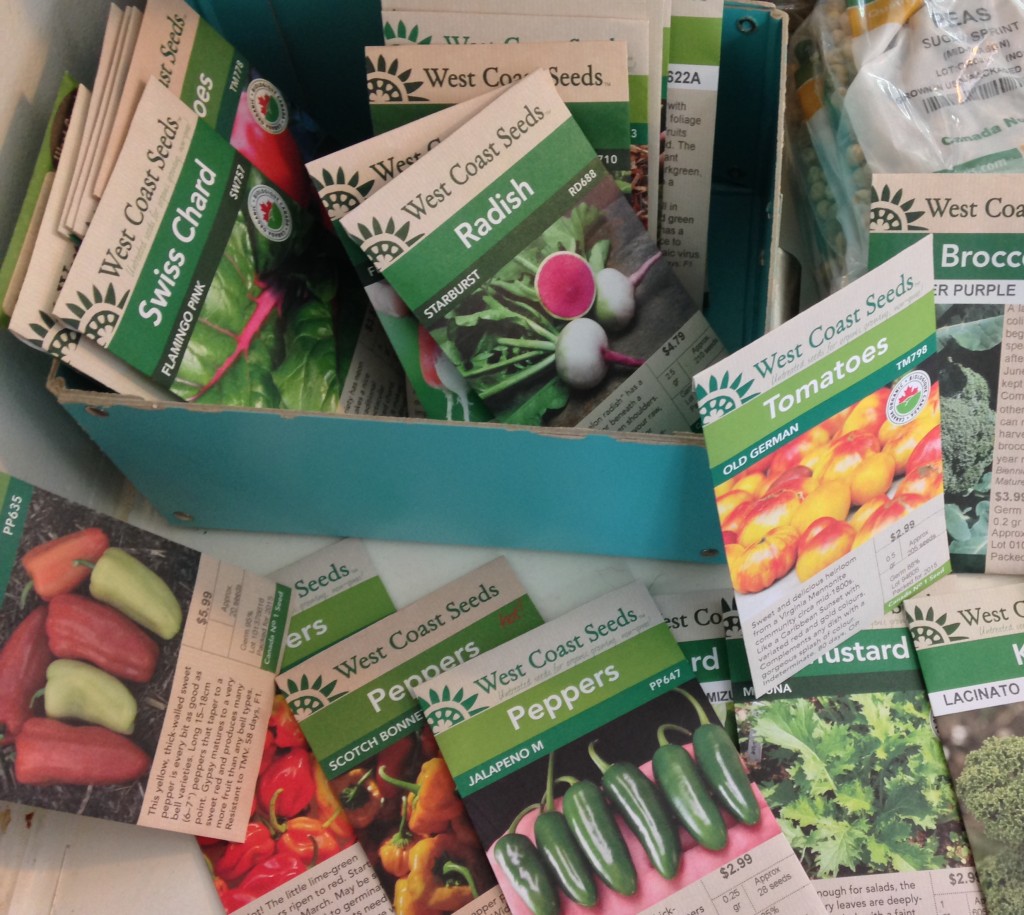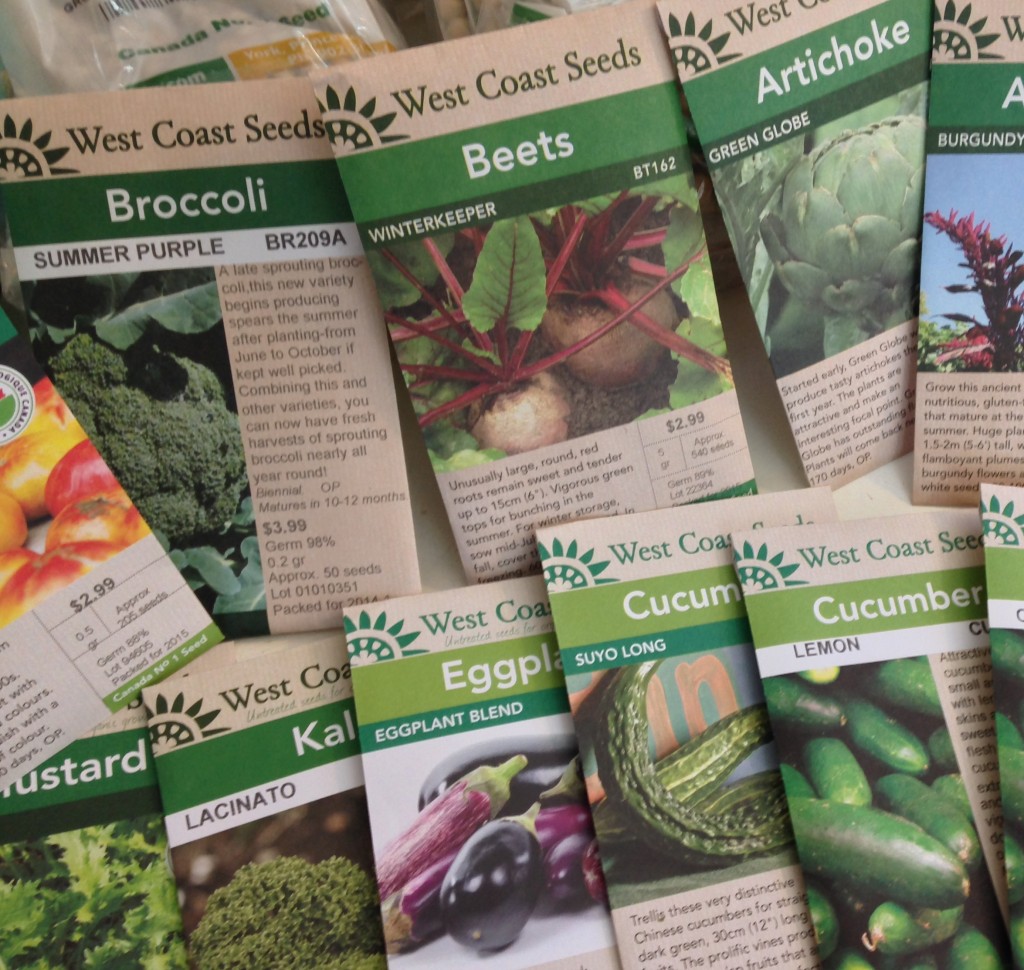 Can these little packets really become an entire garden full of vegetables? Kinda' hard to believe that dropping these grains of dust and tiny gemstones into the ground will result in beanstalks, beetroots and cucumber vines.
Oh, my lucky stars!
7