Mist has been an ongoing condition this Summer. Really great weather for Kale and Lettuce not so much for the Tomatoes (sigh).
Still it is very very pretty.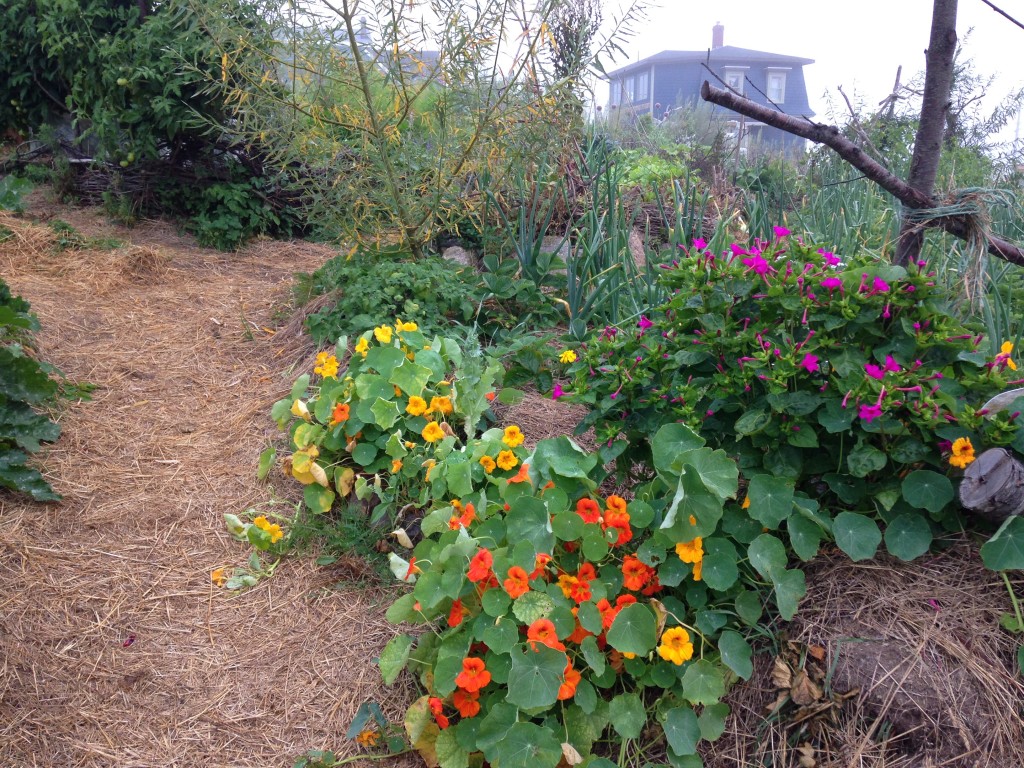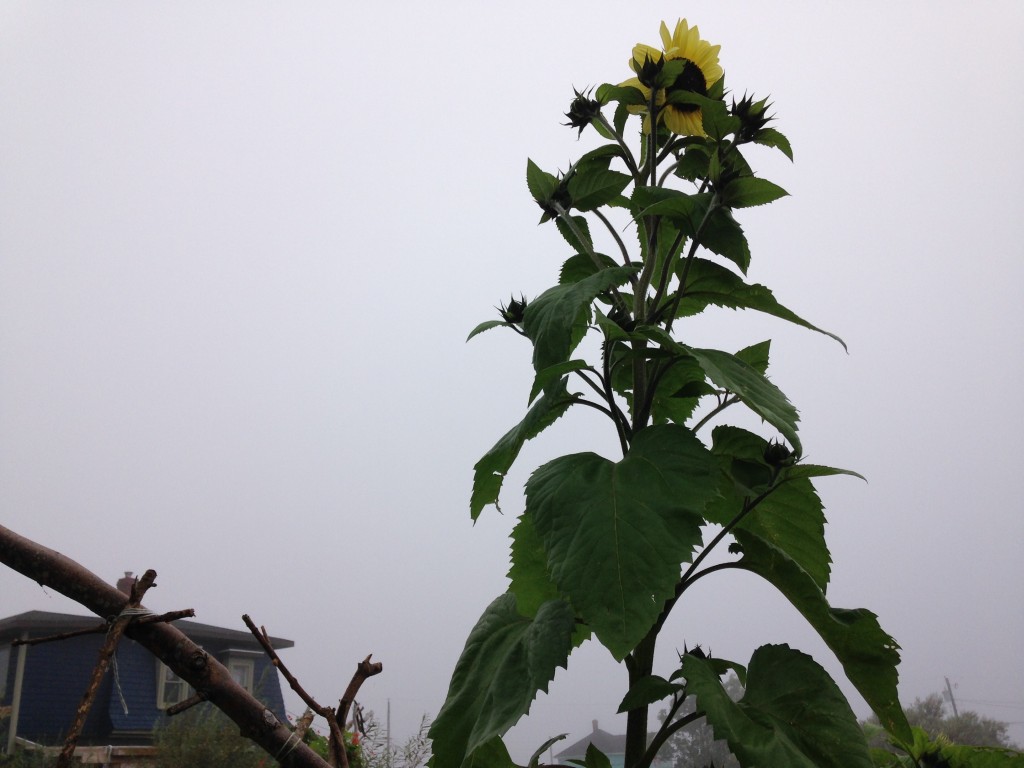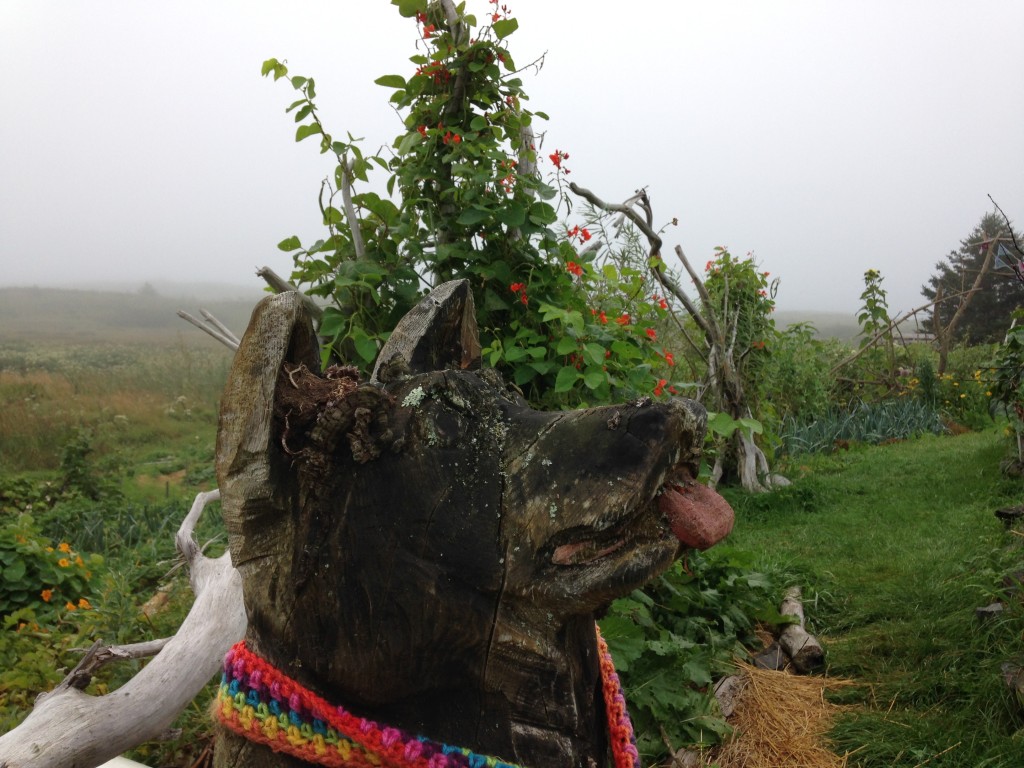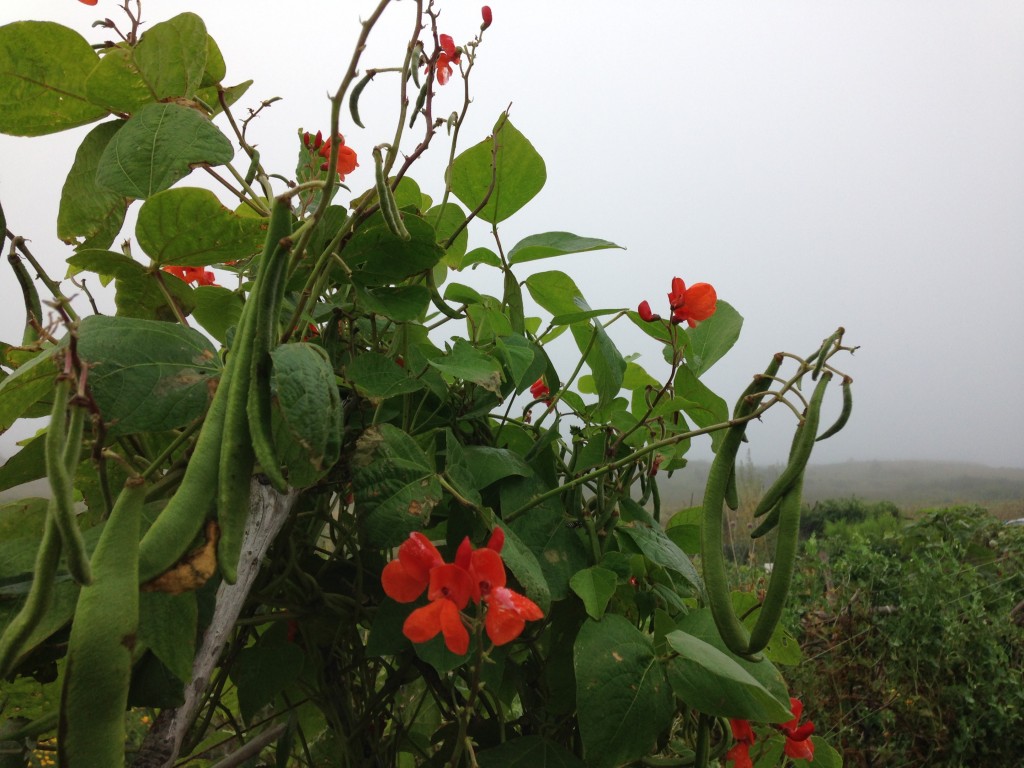 Can you see this handsome creature that has taken up residence in our Water Garden? It is a sort of a thrill to go down to the bottom of the Garden and find such an other-worldly and elegant bird. I am sure I have never been able to observe a Heron a such a close distance. Very Nice.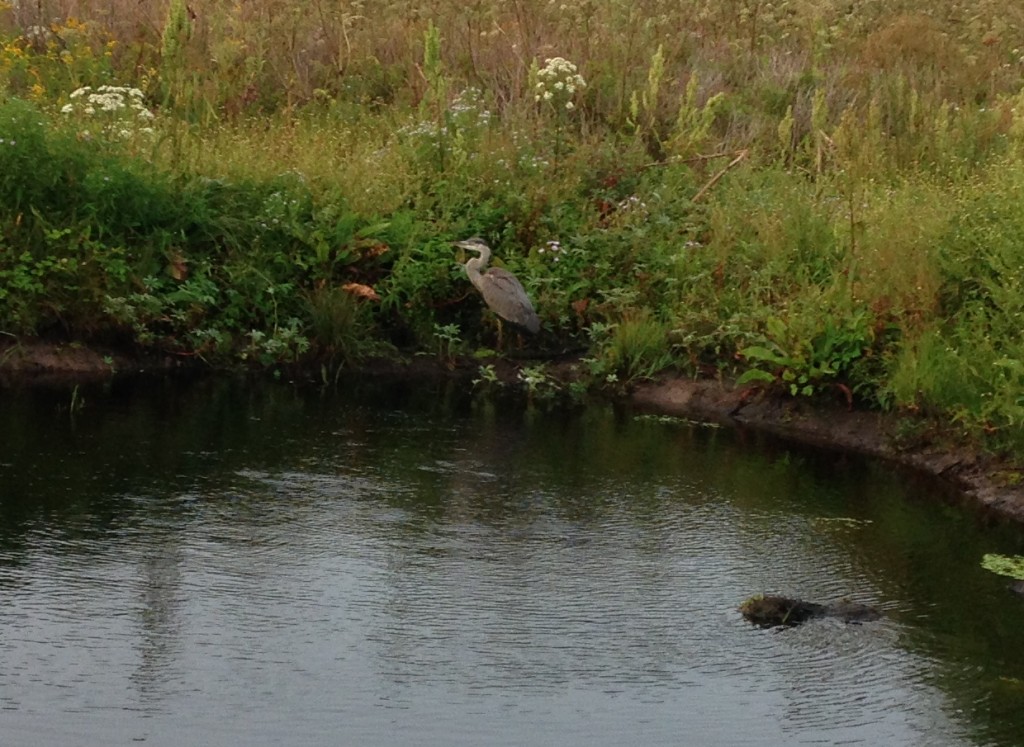 Hope springs eternal that we will still get the "Indian Summer" that we do very much need to finish ripening the hot weather crops.
Today, though, instead of wishing for that Summer-ish heat we will wander down through the mist, pick some cucumbers, and look for our lanky pond dabbler…apparently in our own version of Avalon.
7