Making Dolls.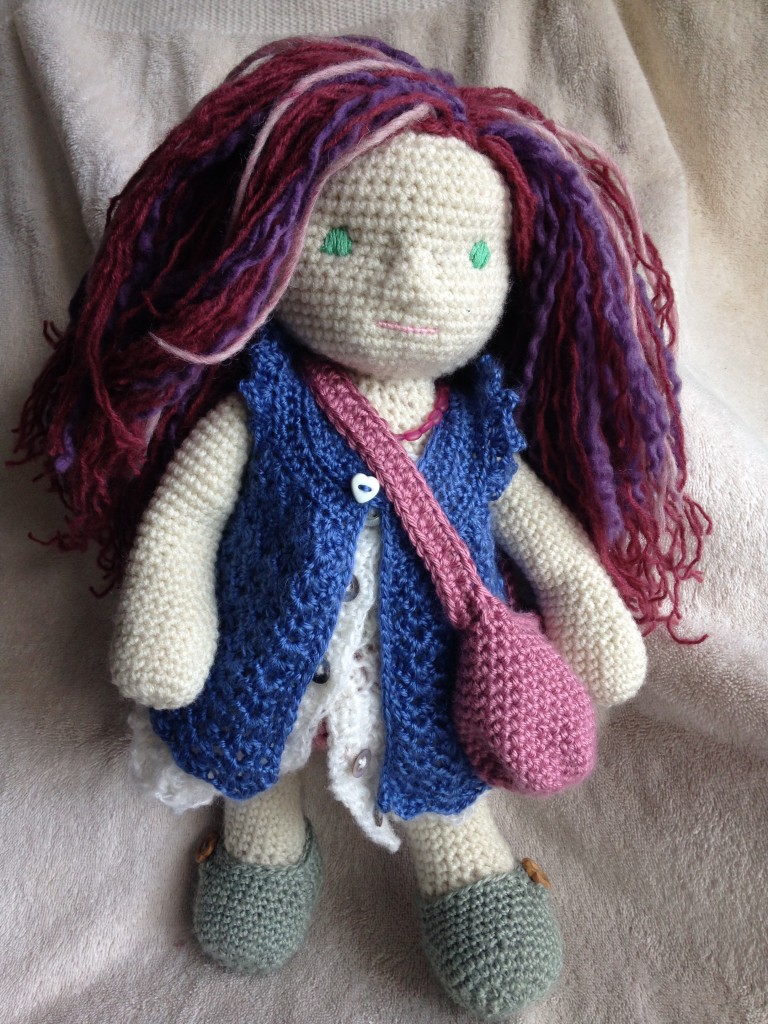 I do think that the best toys are simple, natural and, usually, handcrafted. We make dolls that are knitted and crocheted with a variety of wools including yarn and roving from the lovely Rock Loaf Farm (so very local dolls!)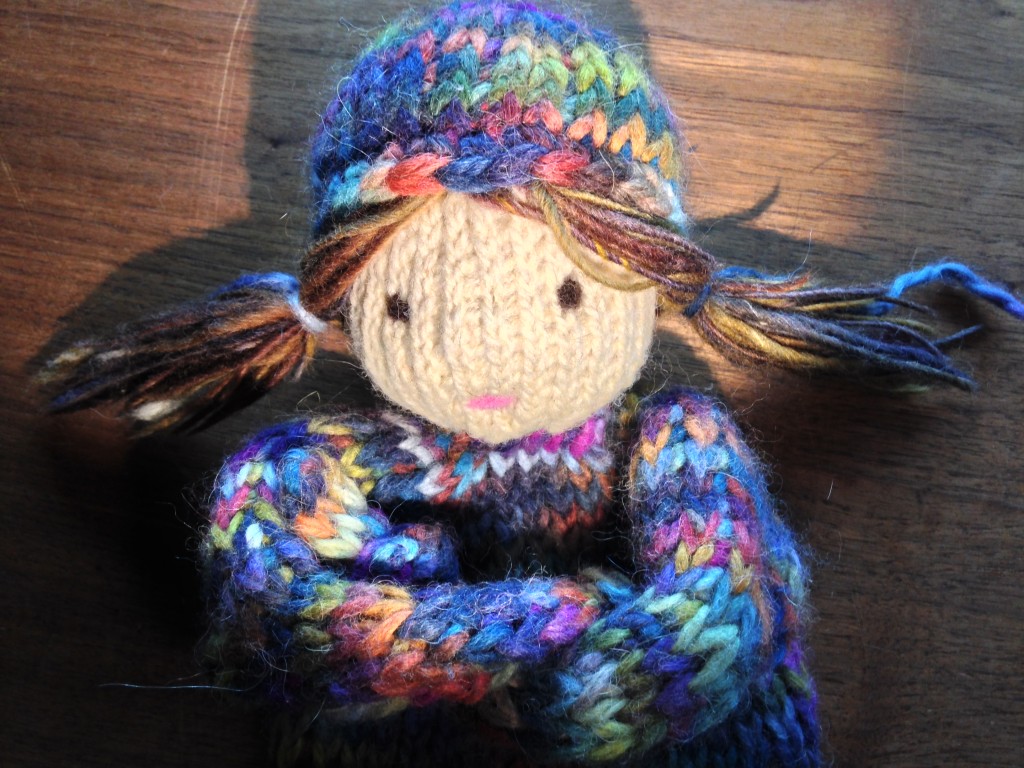 They are filled with handsewn beanbags to weight the doll and add to that "real baby" feeling. In the heart of each doll a sachet of organic lavender can be sewn to add comforting scent to the play experience. We like to make the dolls in two basic sizes: the sixteen inch full size Waldorf doll and the smaller twelve inch "Baby's First Waldorf doll".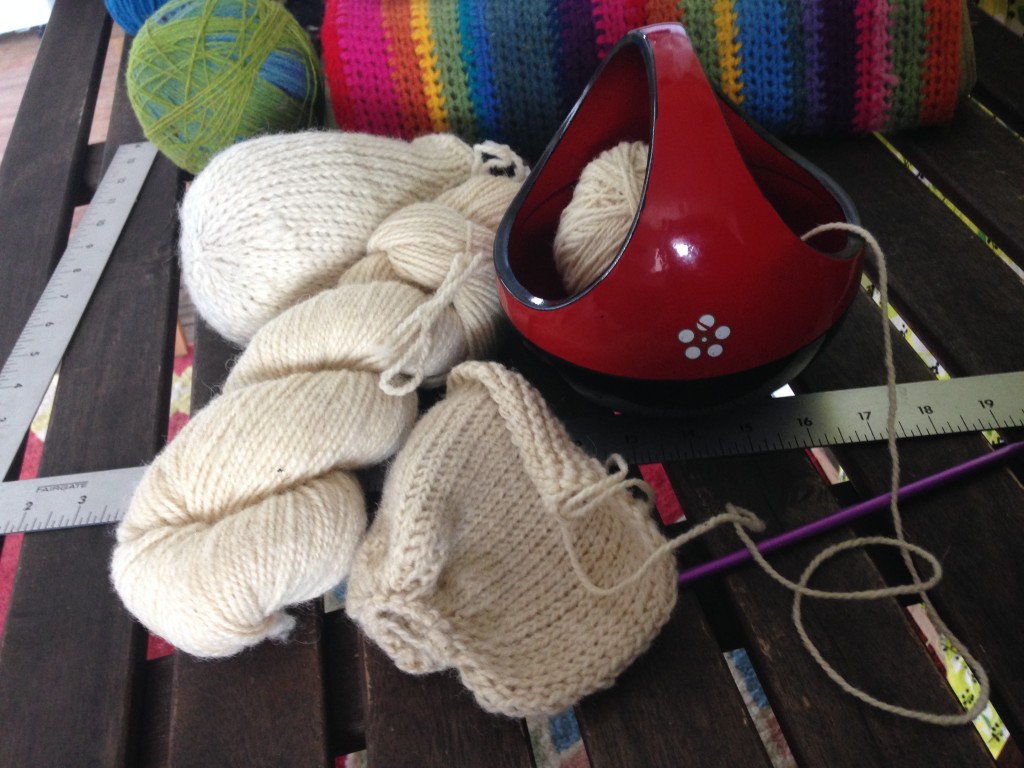 Every time I make a new doll I am amazed to watch a personality develop as each feature is added. The dolls really come to life (sometimes cute – sometimes a little unsettling).
The "Doll Wigs" have to be the craziest things. I think that making the doll's hair has to be my favourite part. This is the perfect place to use the pretty hand-painted yarns from my stash.  Sweet little bob-cuts in merino-silk, ccrazy "Fraggle Rock" style pony-tails or wild coloured dreadlocks! So many ways to style and create fanciful hair. Making a neat little crocheted cap is the first step to great doll hair. Then the cap is knotted with individual strands of yarn after which it is cut and styled.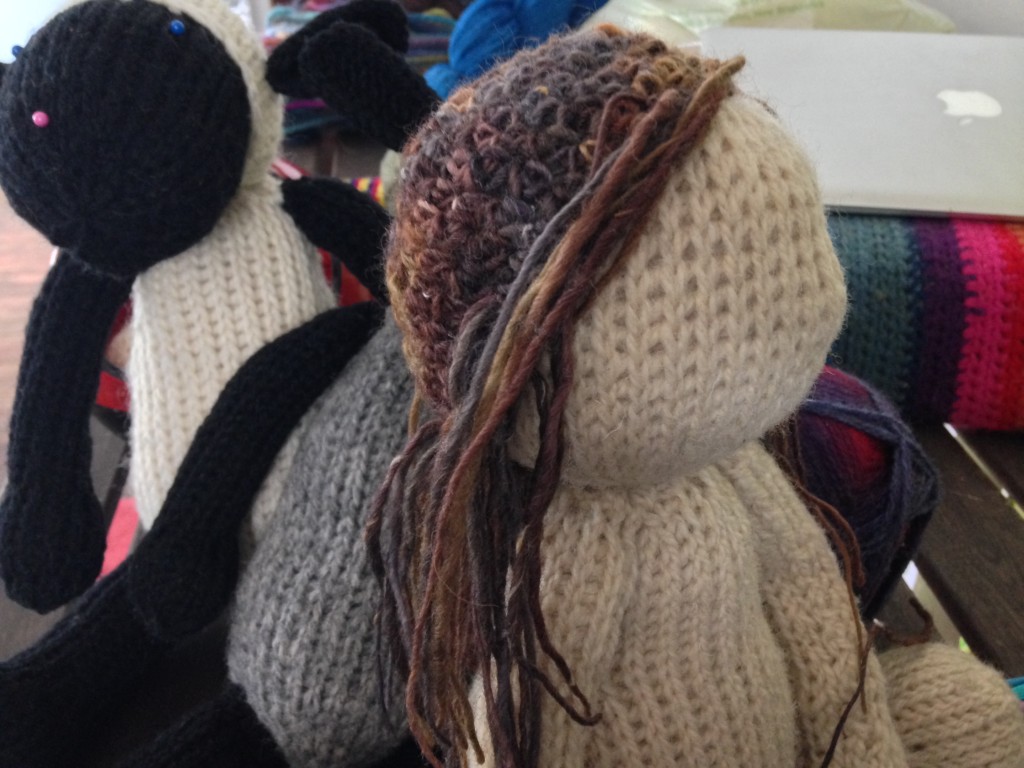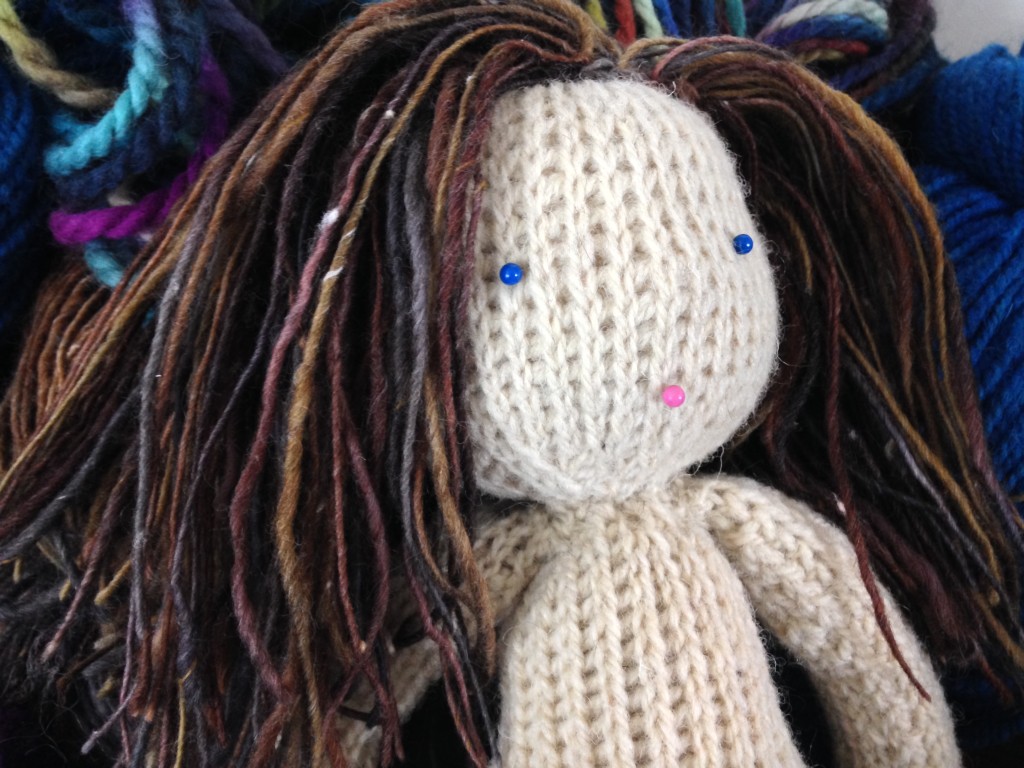 Crocheted pinafores, felted shoes with sweet wooden buttons and knitted bloomers clothe the dolls and get them ready for a trip to the market.
Then we get to fill the doll's market bag with miniature needle-felted or crocheted fruits and vegetables. Big Fun!
5