Oh I wish I were a little mosquito (Mosquito!)
Oh I wish I were a little mosquito (Mosquito!)
Oh I'd go bitey, bitey, bitey, under everybody's nighty
Oh I wish I were a little mosquito (Mosquito!)
Did you ever hear that old Summer Camp song?
About a hundred verses: it goes on and on and then on some more, designed I am sure, to drive the grown ups nuts.
Biting insects. Pretty much designed to drive everybody nuts!
We are kinda' lucky out here by the sea. Mosquitoes are fairly ungainly flyers and there is a wee bit of a breeze around here pretty much all of the time (or you know…ALL of ALL of the time). Still in the early evening these evil little pests can make life more than a little unpleasant.
Last summer a new vendor (Wile's Honey) joined our Public Market and brought gorgeous glowing jars of raw honey from their hives and some lovely beeswax candles. They also brought neat little blocks of their natural beeswax. Perfect for a base for our repellant salve. Thank you to the lovely bees (and the lovely Wiles too). Commercial bug dope can be pretty foul stuff so we like to make a natural insect repellant.
Lots of experiments have led to this combination of essential oils: Tea tree oil, Cinnamon leaf oil and, of course the the perennial "dirty hippie" favourite… Patchouli! If you want to make a batch – simply melt chopped Beeswax with equal parts of both Coconut and Sunflower oil and add about thirty drops of essential oil (total not each) for each ounce of salve. Pour the liquid salve into neat little glass jars and cap when it becomes cool (it keeps quite well).
This makes a reliable combination that confuses the bugs for hours. It results in salve that is woodsy and not too strongly scented and the other nice thing about this repellant salve is that it had the added effect of making your skin all lovely and smooth.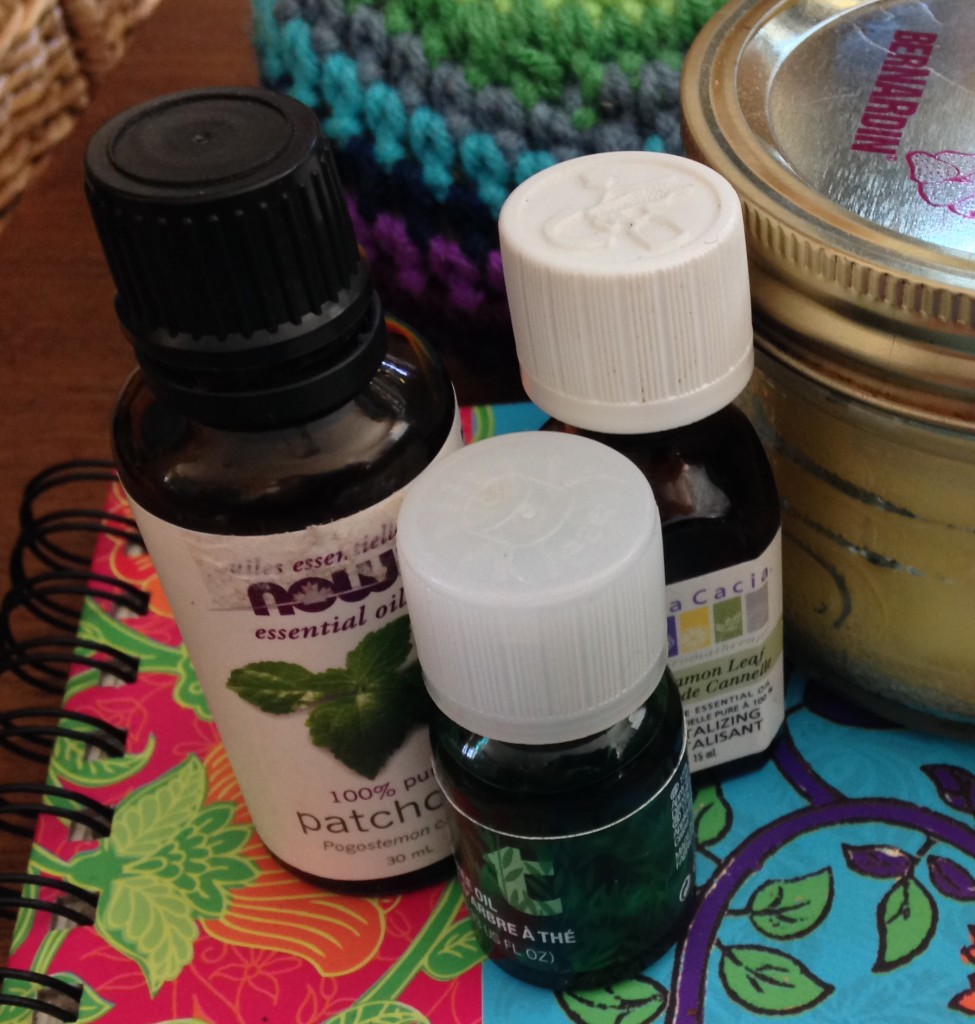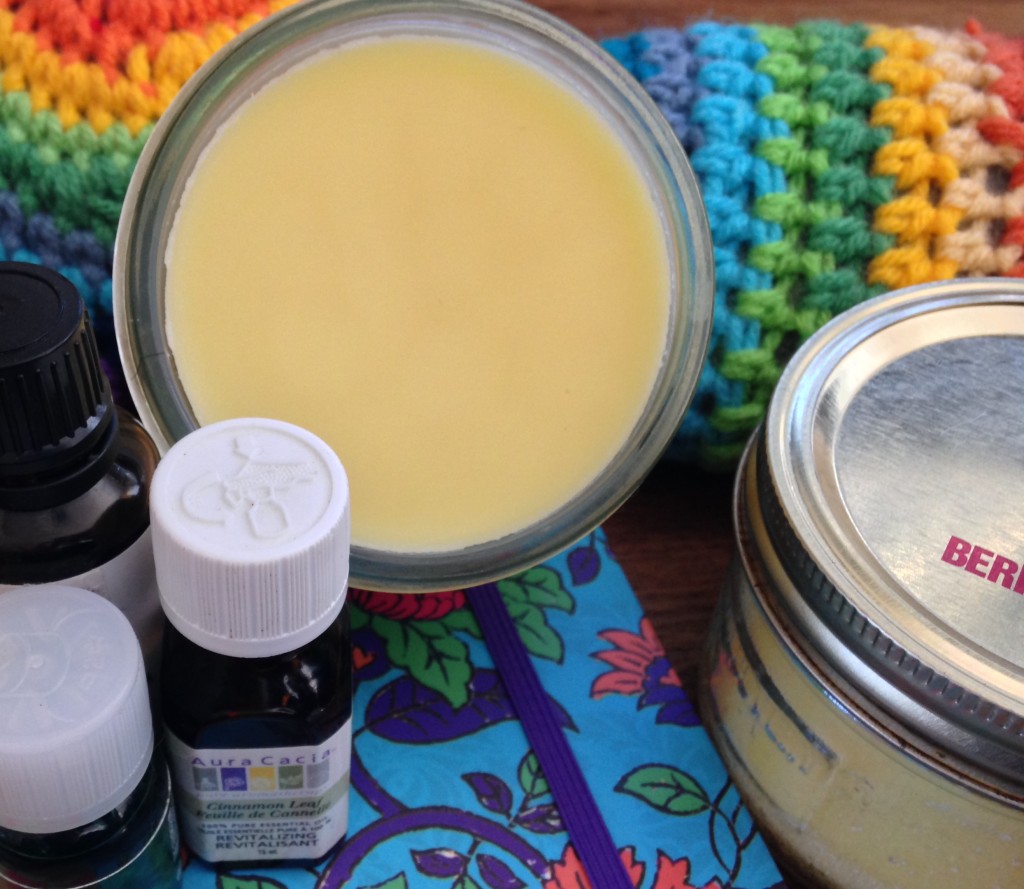 Next salve making day I think that we will try combining this with a homemade sunscreen.
Good stuff!
2