Right Now! That is what the world seems to be saying about just about everything these days. These days that are all about plants.
This has been a pretty amazing week. The season has begun and our house and greenhouse are both awash with seedlings, cell-packs and an unreasonable amount of potting soil. We got our lovely new Market Stand installed. With that neat development we are going to be able to hold our very first "Plant Sale!" (do not know why doing this did not occur to me until several people suggested it… sheesh).
Soooo many pretty little (well getting kinda' big actually) Peppers, Chilies, Eggplants and Tomatoes as well as some neato Goji Berries, pre-chilled Artichokes and assorted other goodies. Big fun!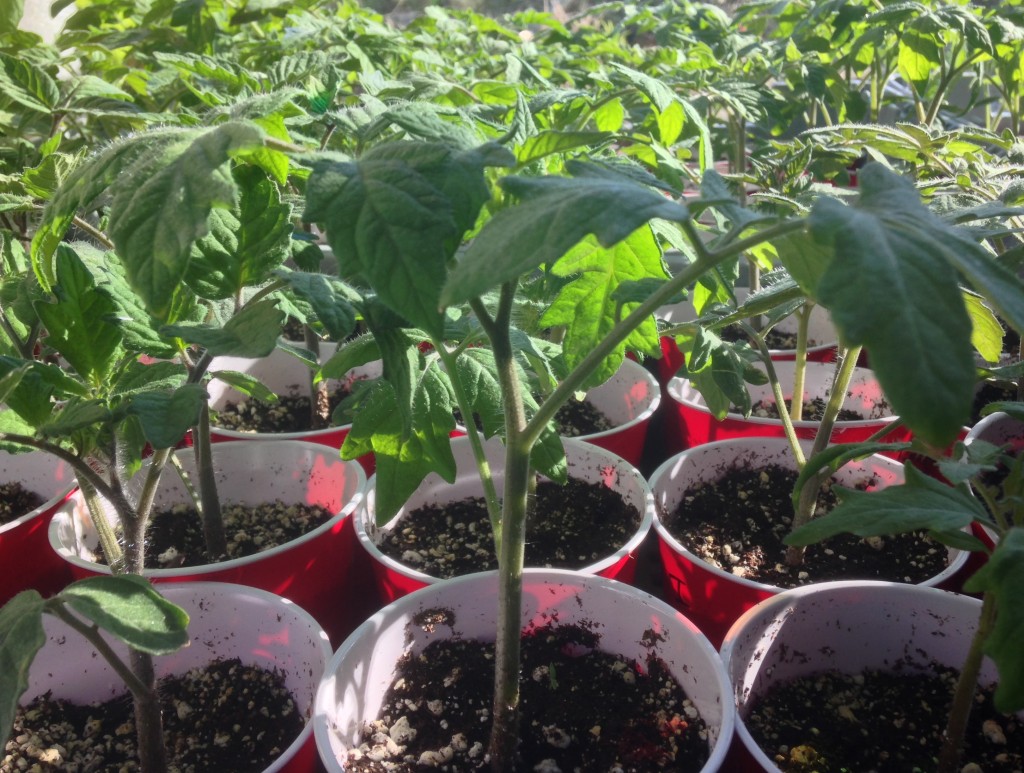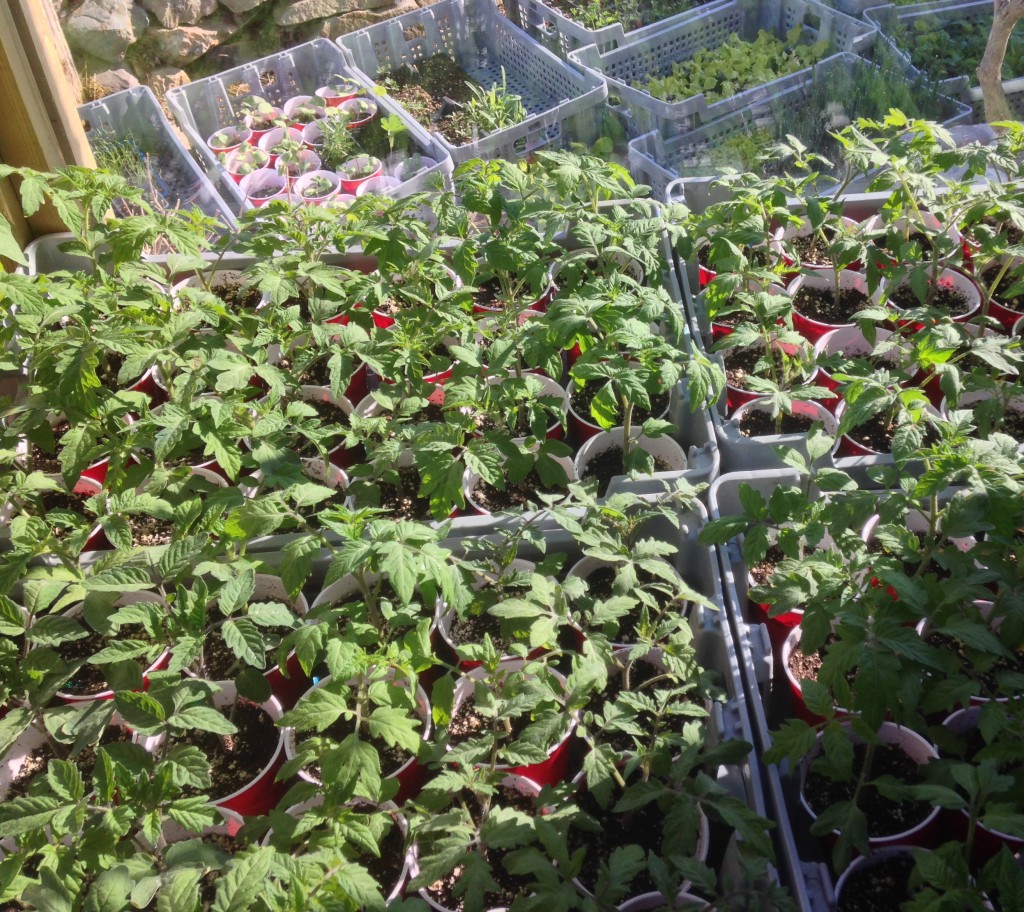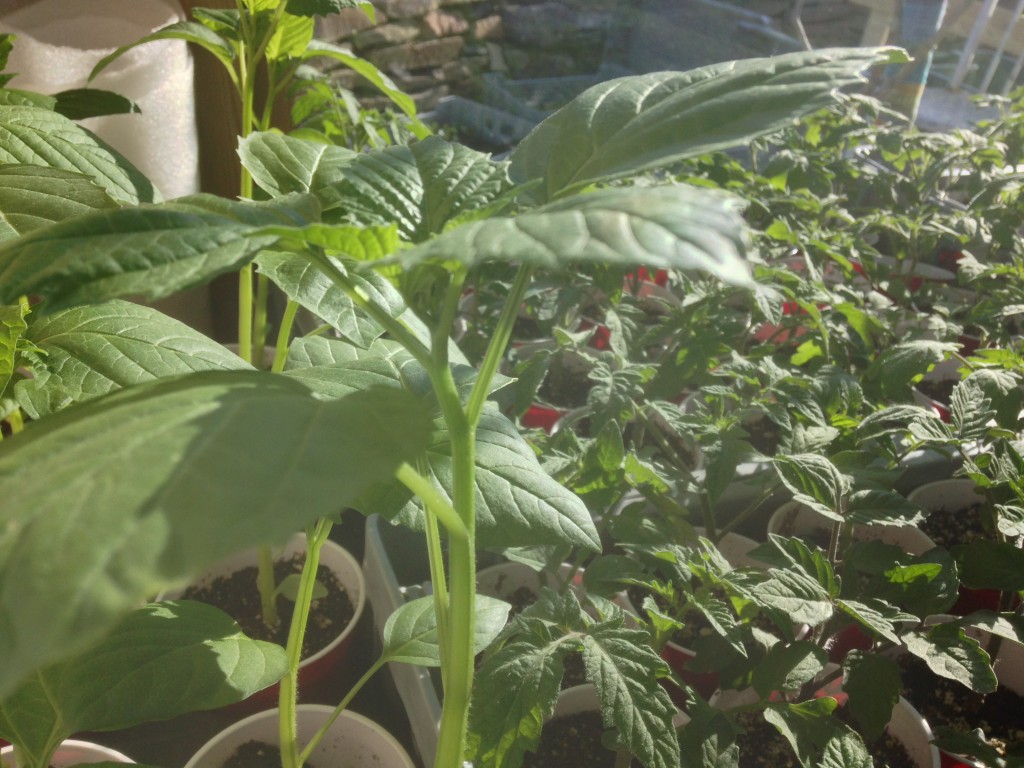 It seems to always be such a rush to get everything done this time of the year. All those months of waiting and then… Market Stand! Seedlings! Earthworks! House-painting! New garden beds! Sow the seeds! Move the plants! Oh my!
Layered neatly on top of all of the regular yard and Garden chores this creates one giant tornado of effort (very grateful indeed though… this was a punishing Winter and it is awful nice not to feel as if your fingers really might actually drop right off when you venture outside).
The seafood compost that we get from Richmond County has been delayed due to the extreme cold of last Winter and as much as we desperately need it I am almost grateful not to have truckloads of heavy shovelling to do – not yet that is (sleep is for the weak right?).
2