Today is the day to plant out our first Cauliflower transplants for this year (in the rain… yup). The most vigorous grower appears to be a variety called "Cheddar" and it has it's namesake bright orange curds (or we hope that it will anyway). I am a sucker for the prettiness of crazy coloured vegetables – bright green, shiny purple, the nifty orange as well as the more conventional snow white are the choices for this year's Cauliflower crop.
Fresh well grown Cauliflower is so very pretty. Cauliflower can be tricky though, it needs very good culture to produce a nice sized head and to get the pretty white heads the leaves must be carefully tied closed to blanch the giant flower.
Hard to believe that the rangy transplants were these cute little sprouts a few weeks ago…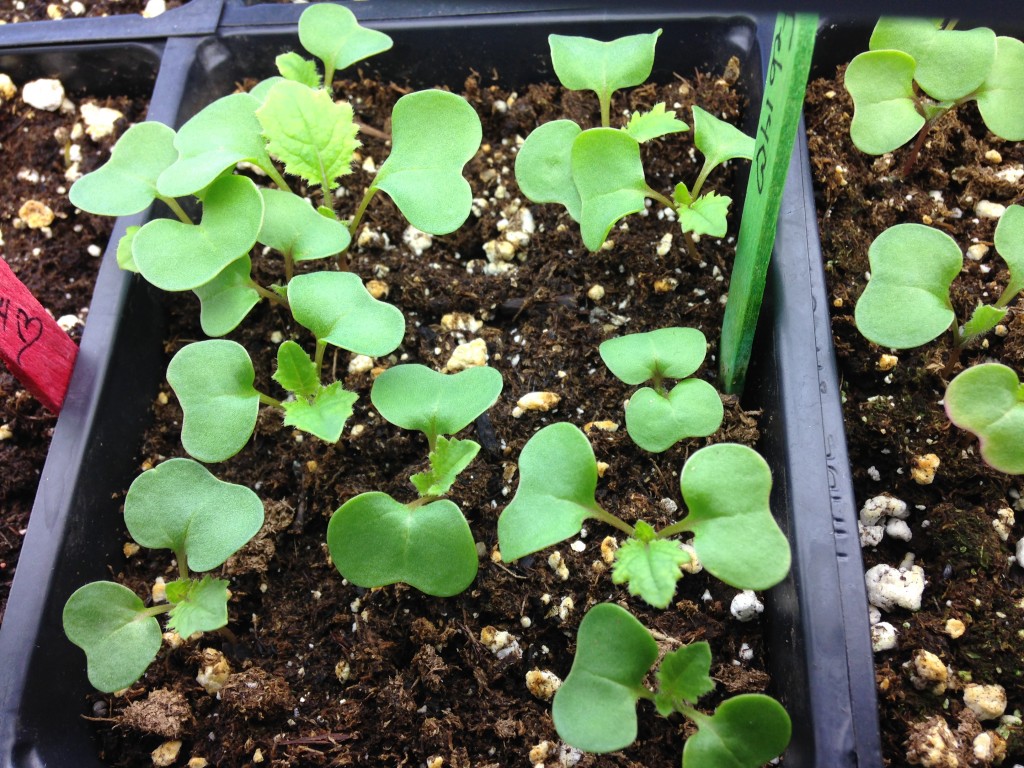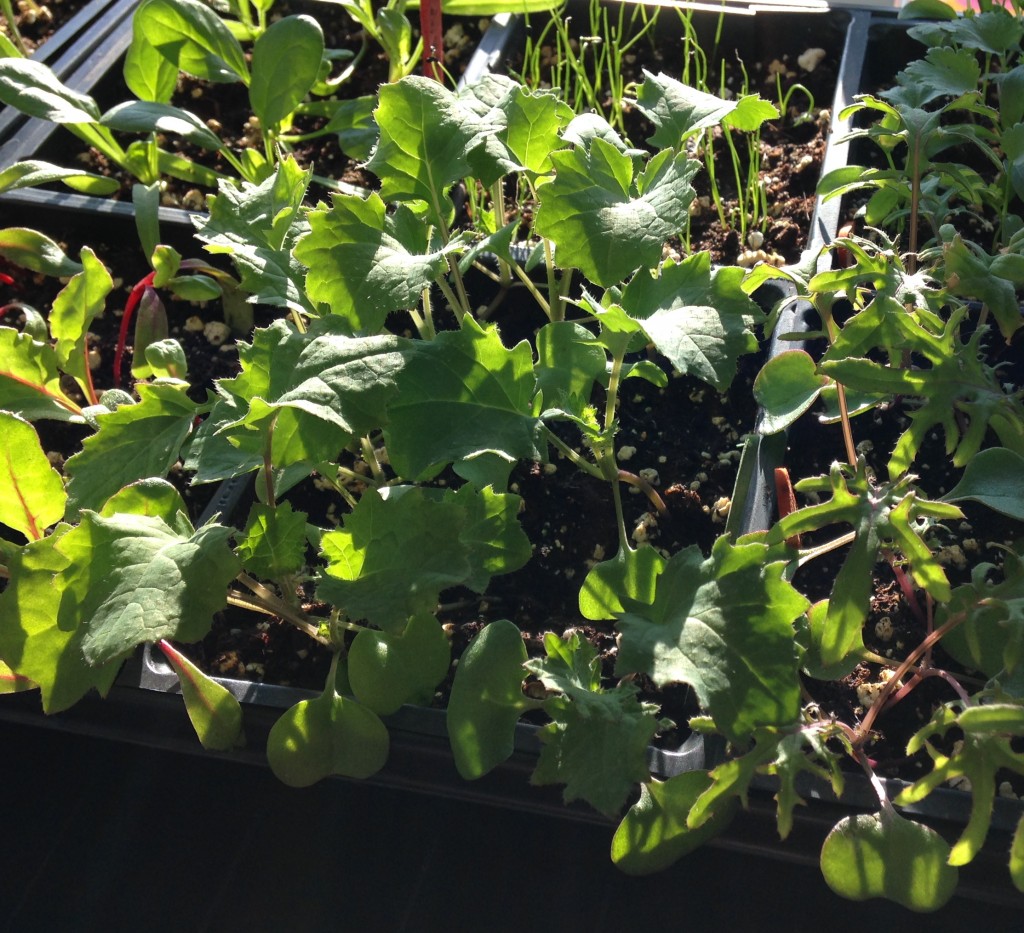 And soon we are hoping they will look just like this…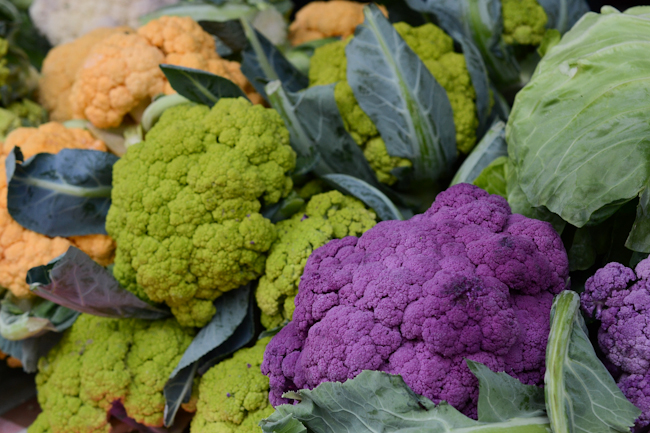 It does seem like this will be a good Summer for Brassicas as it is forecast to be cool (sigh).
4