April in the Garden.
This is the path to the greenhouse. Pretty lazy snow shoveler. I guess I figure that the guy that put the snow there ought to be the one to take most of it away. Also, there is actually quite a bit of nitrogen in snow. They call it "Poor Man's Fertilizer" but I suppose here it can be "Poor Girls' Fertilizer".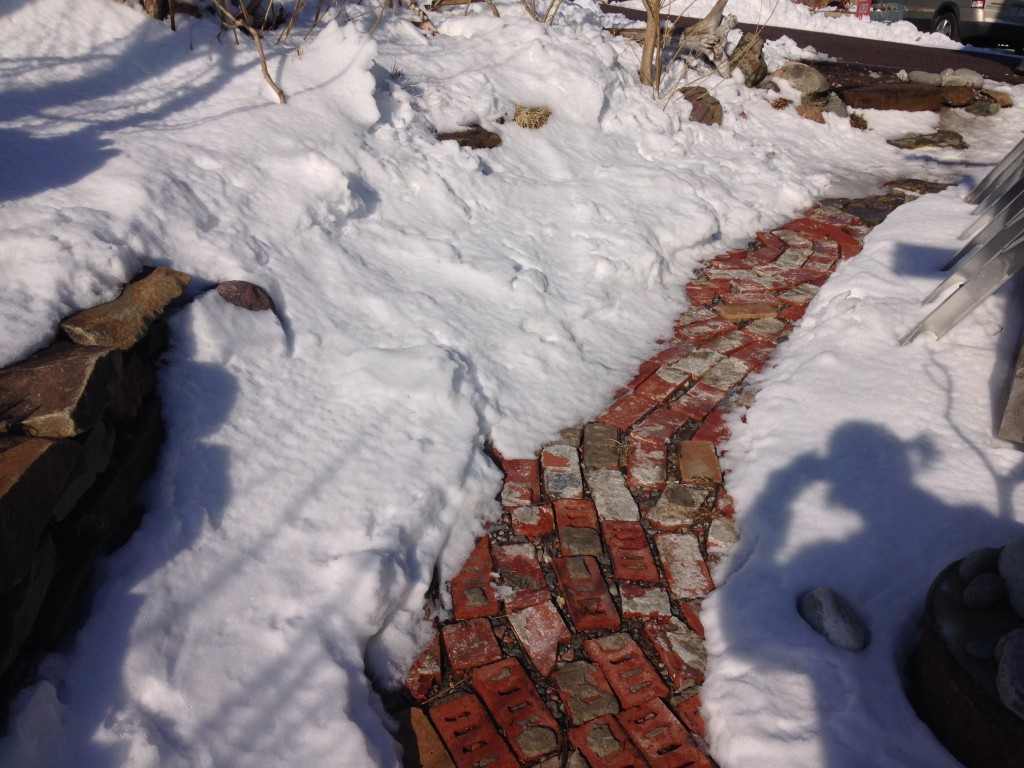 Spring. This is the time of year that feels so strange for a garden. Everything is still waiting under a pretty substantial blanket of cold but there is still a sense of rushed urgency. In the Autumn you have already made all of your mistakes and there is a pragmatic feeling of "done"or at least "good enough". In early Spring everything is so much more pressing and the Garden strains like a leashed hound.
A complete flood of seedlings must be started on a very strict schedule so that they will be able to do their best but nothing at all can be done in the actual garden. Instead, indoor sowings are carefully coordinated to nurture tiny seedlings: time under the lights, the correct amount of nutrients, adequate chilling hours and enough heat. Every variety requires different conditions and all of these baby plants must be ready to transplant at just the moment when conditions in the garden will let them thrive. One wrong move can result in – no Peppers, no flowers on the Artichokes, many fewer Tomatoes or even Cabbages that must compete with cabbage-white moths! Horrors!
In the nursery so far this season:
February: Onions (so very many onions!), Leeks, Kale,  Swiss Card, Cilantro, Spinach, Mesclun Greens, Chives, Celery, Green-Globe Artichokes and Ginger. All thriving.
March: The Peppers –  Jalapenos, Scotch Bonnets, Habaneros, Twingo, California Wonder, Thai Chili, and Gypsy. Looking mighty fine and growing at a steady clip.
April: Eggplant mix (Oh so pretty!), Ground Cherries, Serrano and Super Chili. (still sulking in the propagating heat box)
Mid-April: The Tomatoes – Indigo Rose, Moneymaker, Green Zebra, Yellow Pear (a beloved brute!) Lemon Boy, Plum Regal, Mountain Merit, Yellow Stuffer, Old German, Bonny Best and Tomatillo, (Phewf!). Do so want to start the Brandy-wines too but they yield so little and take up so much space. On the other hand they are so pretty and so wild and so crazy… we'll see.
Mid-April: Broccoli (purple sprouting), Cabbage, Cauliflower (four different colours, orange, purple, green and white… Oh My!), Kale, Lettuce, Chard, Beets, Celery, Choy, Leeks, Scallions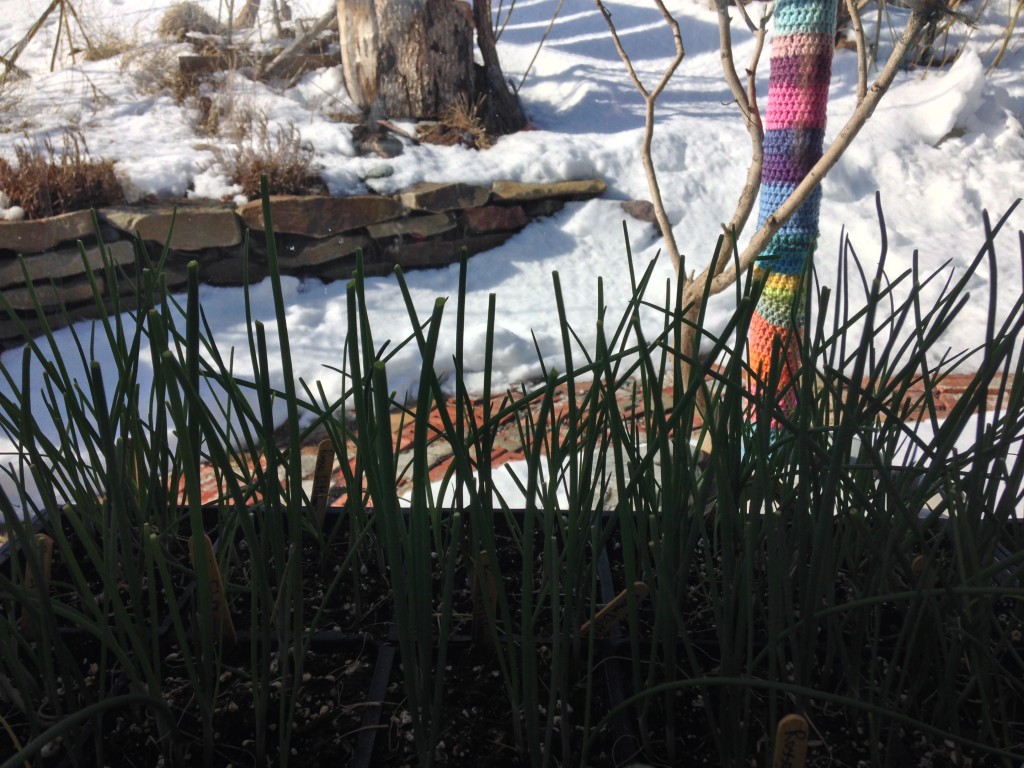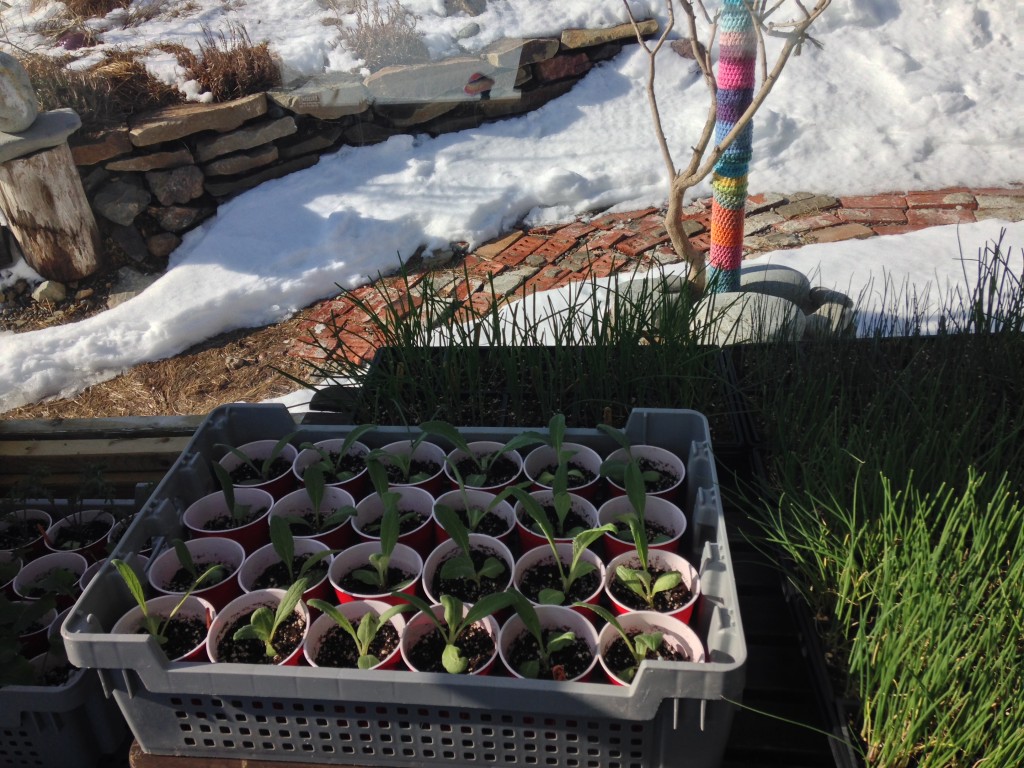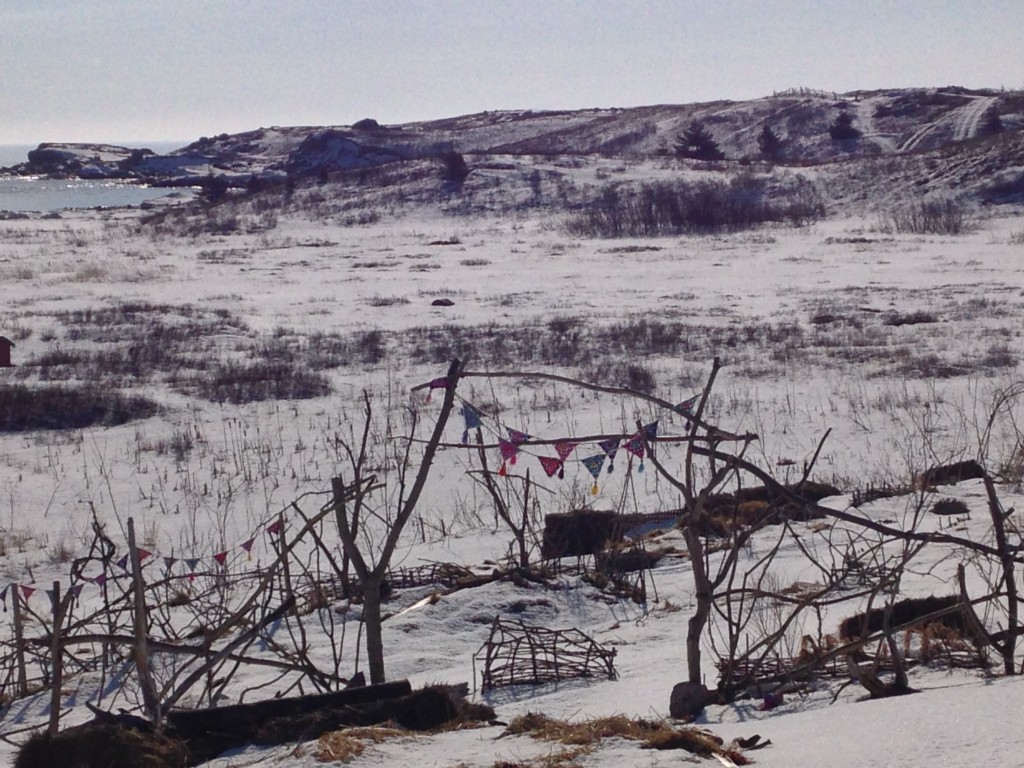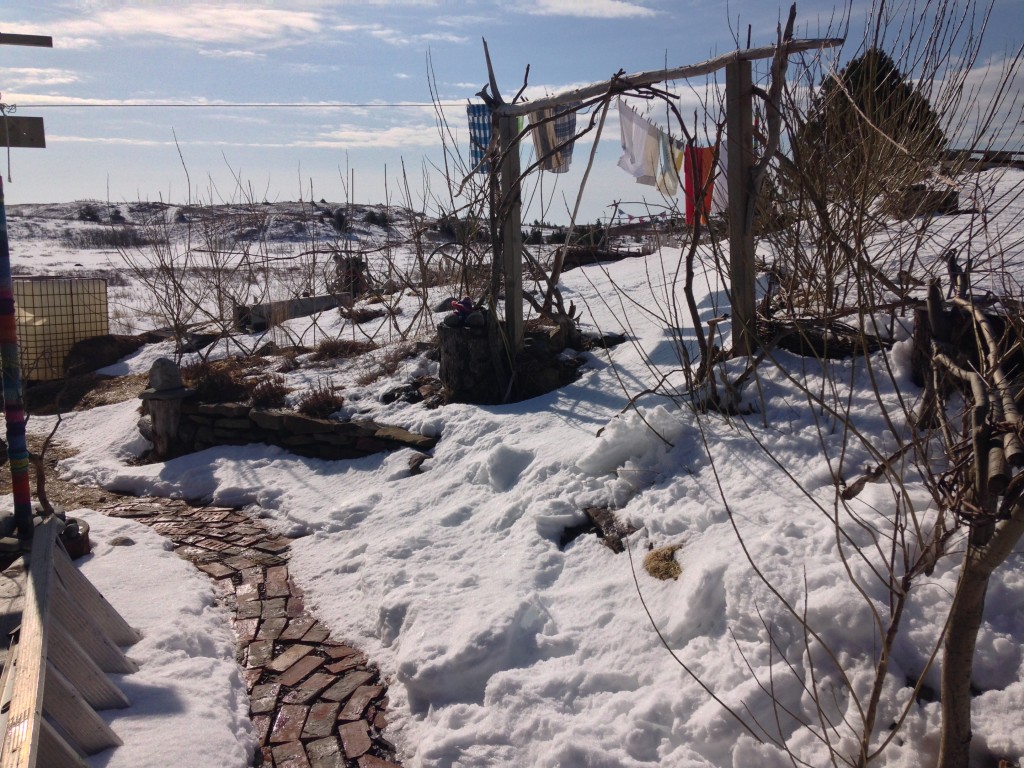 Bleak and Beautiful!
Our nifty new greenhouse is unheated this year so all of the seedlings must sleep in the house at night. This means that we get to trudge back and forth several times a day with full trays of promising plants all the while muttering a private prayer that this will not be the moment that we trip over our shadows and then drop a tray of carefully nurtured babies. Eep!
We actually do need the weather to break sooner rather than later as we still have a great deal of earthworks to do before the new areas of the garden will be ready for planting. Not that the weather listens to us. Nope.
Many Strawberry plants and lovely purple Asparagus crowns to go in… Oh my stars, so much pretty! Also, there is the entire Farm-stand that still needs to be constructed (more Eep!). I am sure we will get everything done and that there is no reason to fret. Right?
I think that it is just easier not to worry when you are able to get stuck into more than just a cell-pack.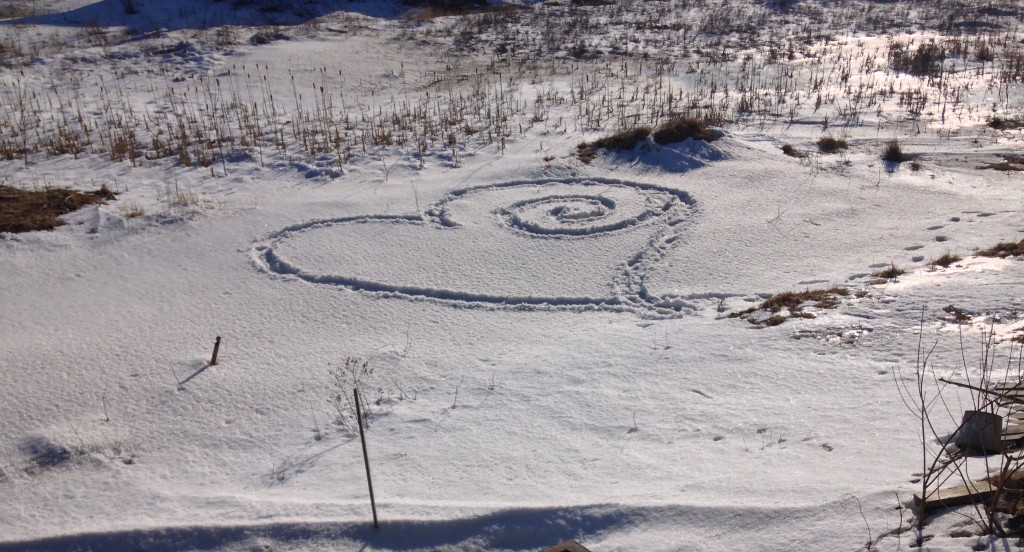 Here's hoping that we all get great weather and have a truly lovely planting season!
Love the lovely Garden!!!
10