Mason jars are such happy little vessels. They just are. The sparkly crystal of the frugal "make do and mend" set. Around here we definitely belong to the make do and mend set so we use a lot of mason jars.
We use jars to store dry pantry staples and they are also great for buttons, for seashells or, of course, for seeds! Homemade beeswax salve packs nicely into the wee tinniest size of mason jars (so much cute!) and the big two litre jars are fabulous for starting homegrown bean spouts. Wide mouth pint jars are also the drinking vessel of choice around here (classy, I know).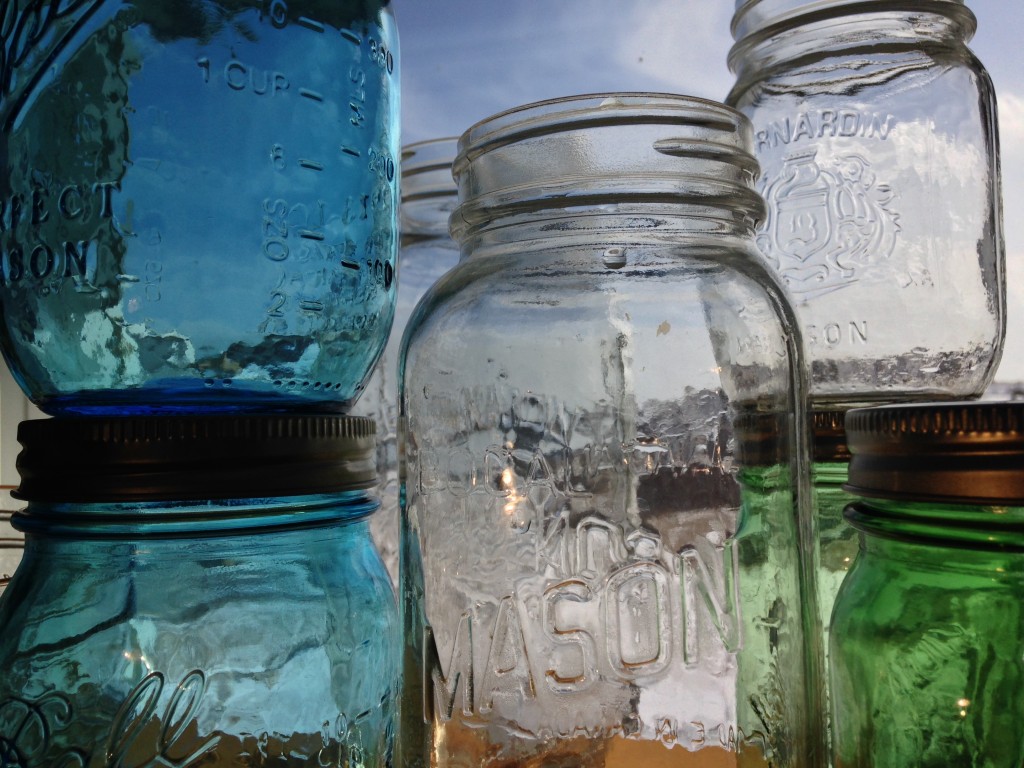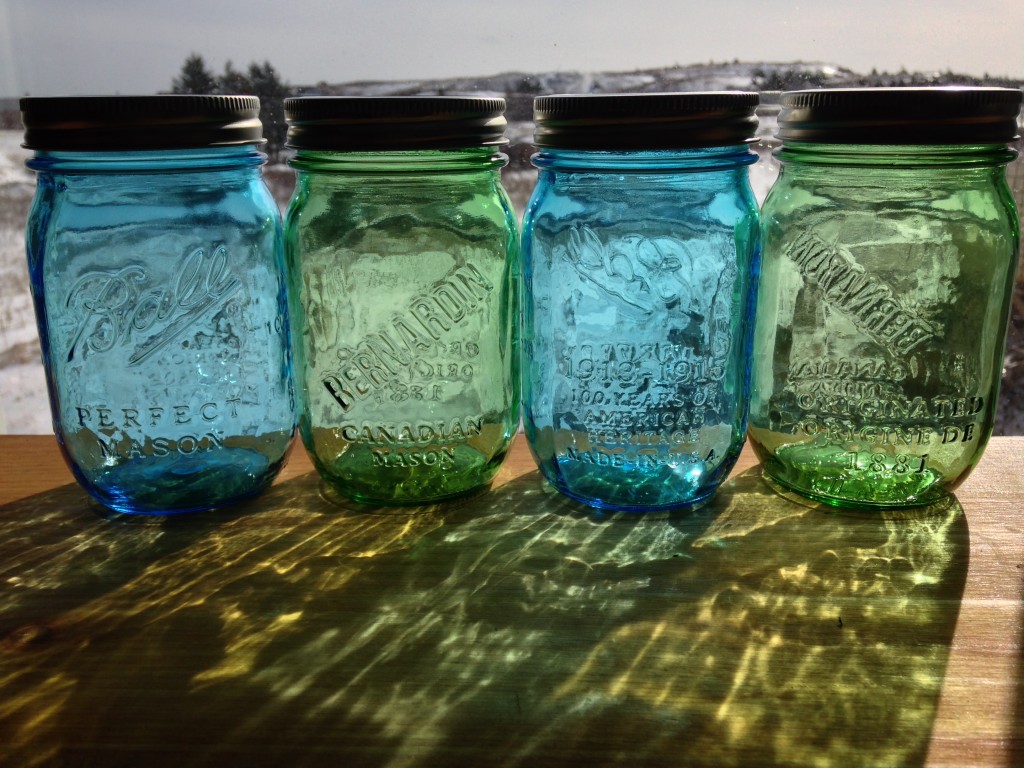 I love the vintage square-sided jars and the any of the "odd" vintage jar shapes. The old glass topped jars with the zinc cap and the rubber seals, the nifty little "bell" shapes and the wire-bail types are all pretty wonderful too. I cannot leave the artfully made and very pretty Weck jars off the jarry-love list, but we cannot picture them because we, sadly, cannot afford them.
Coloured mason jars really capture the heart but it is very hard to find vintage blue and green jars or the especially very rare purple jars. Thankfully Bernardin has reissued their blue and green vintage-style mason jars and they are very pretty indeed.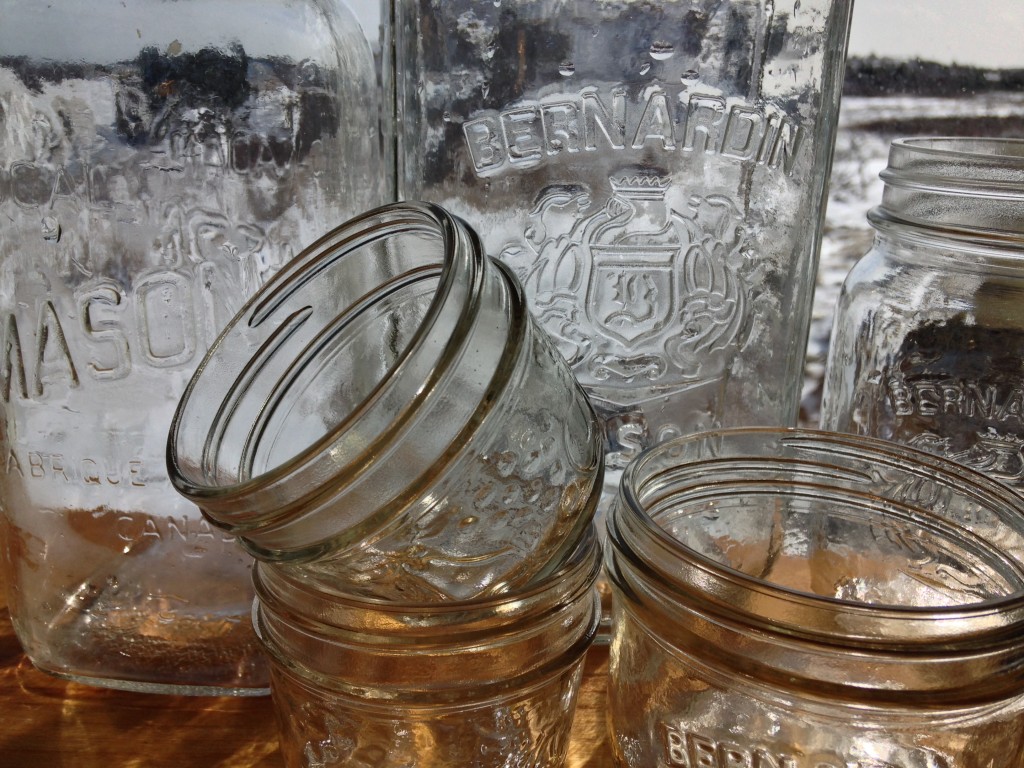 But really the best way to use mason jars is to make… Preserves! So many lovely things are packed away for our winter meals in these nifty little jars. It is nice to know that with some simple canning equipment and a thriving garden you can produce much of your own food. I love the sturdy little workhorse jars. I love the big black enamel water bath canning pot with the wire rack and the nifty little jar lifter. I love the way the filled jars look like sparkling gemstones.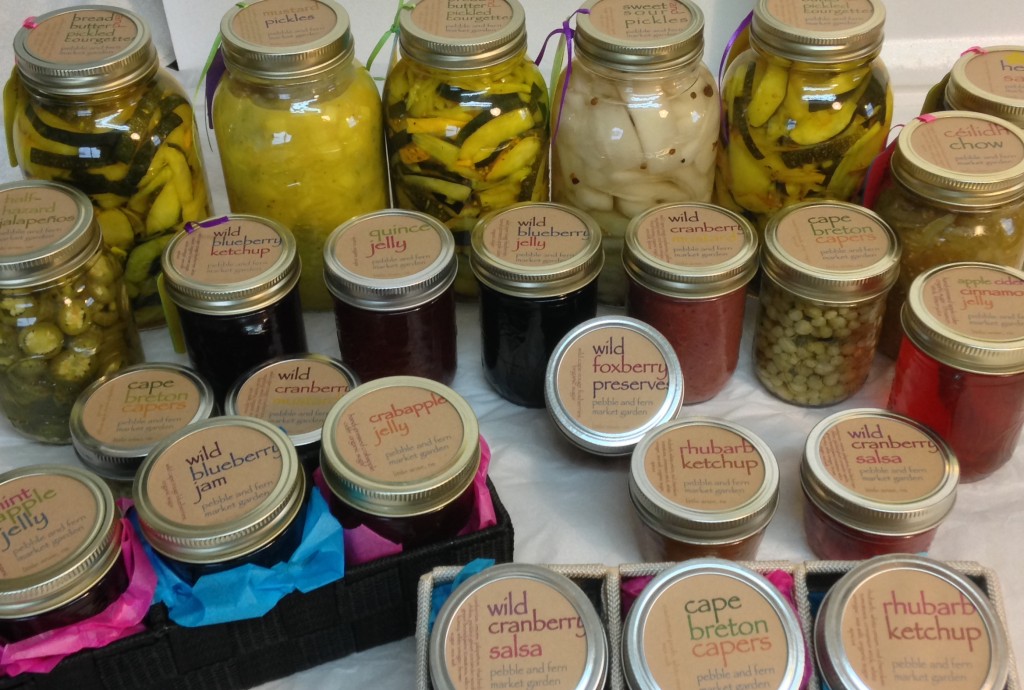 Having a pantry that is filled with garden-grown foods is so nice and homey, (and didn't The Farmhand do some fantastic job on those shiny labels or what? Yeah, baby!). 
7