I love my new studio!
It is just a homely little room that we converted from the rather large south facing closet. We added two big salvaged casement windows and they have changed everything. What was a dingy but generous closet has been transformed into a light and  cheery space. The walls still need new sheetrock (or, more likely, shiplap painted white) and the floor is just painted plywood but it is set up and I can work!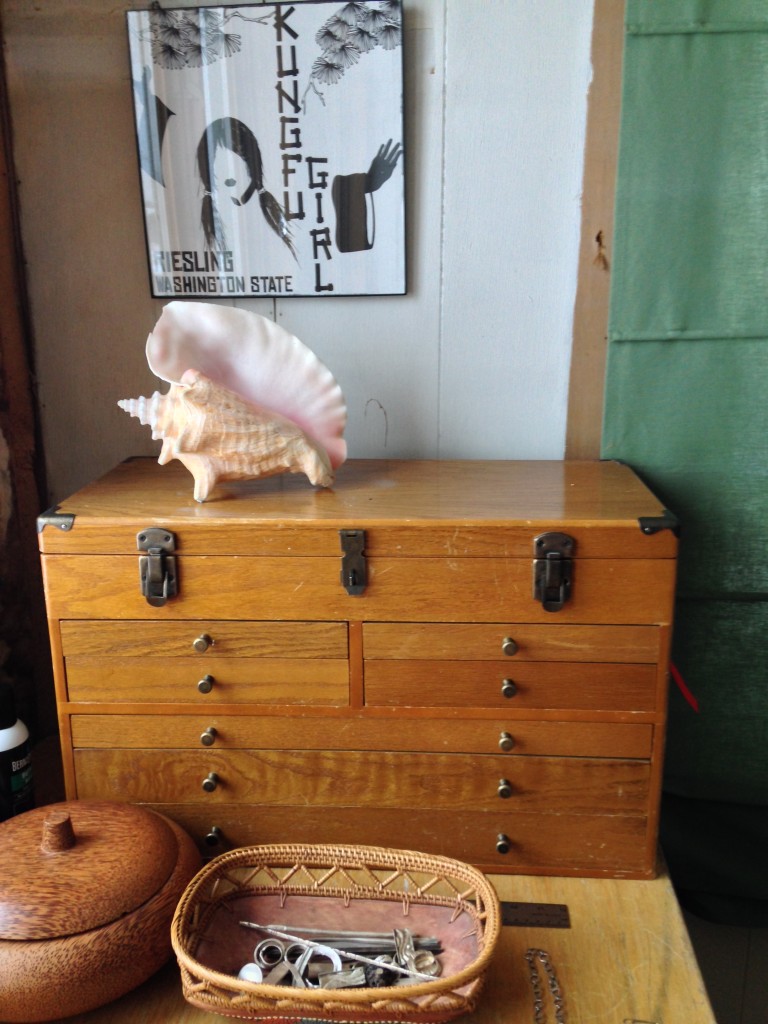 My soldering station is made from a salvaged flue liner. I love that little butane micro-torch, it is such a simple way to solder and anneal.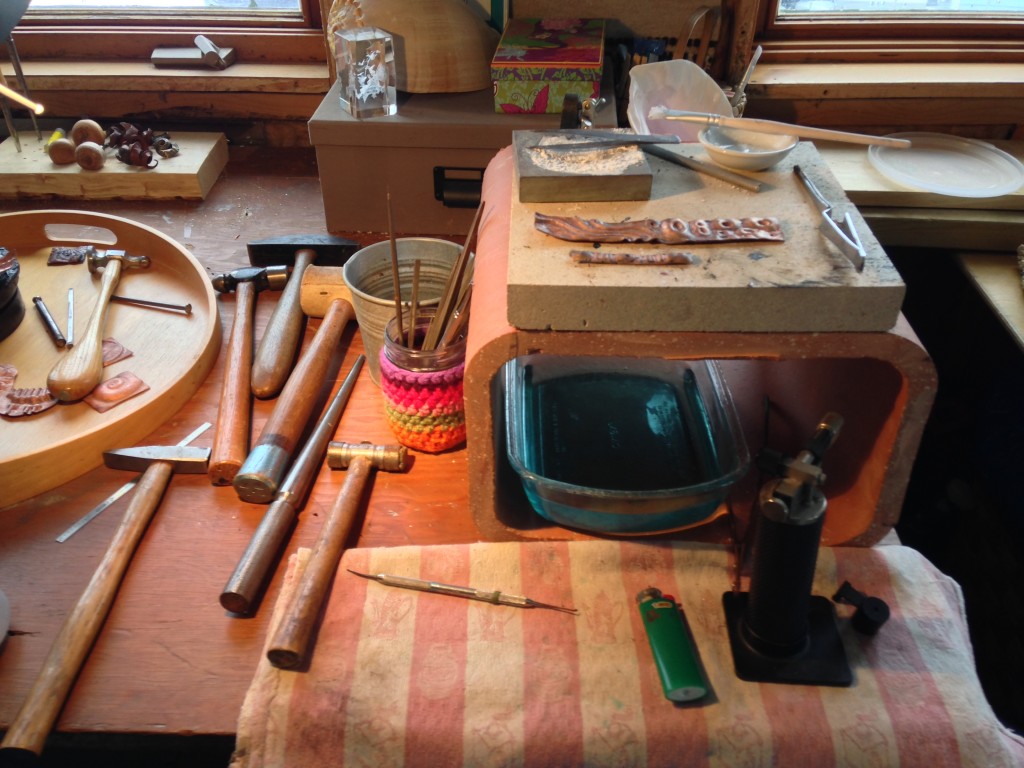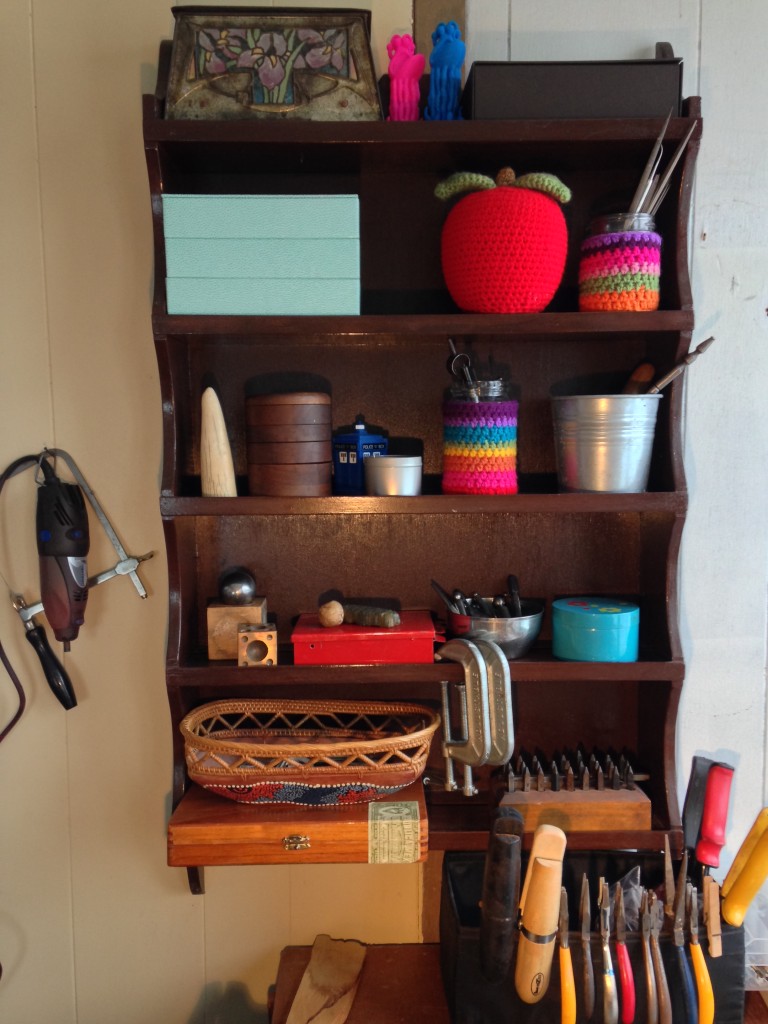 This old barn board wall was going to be painted white. I think that I have changed my mind and it will stay rough wood. That will make one less task on our endless "old house" list. Rustic beach house is what we are going for here anyway, right?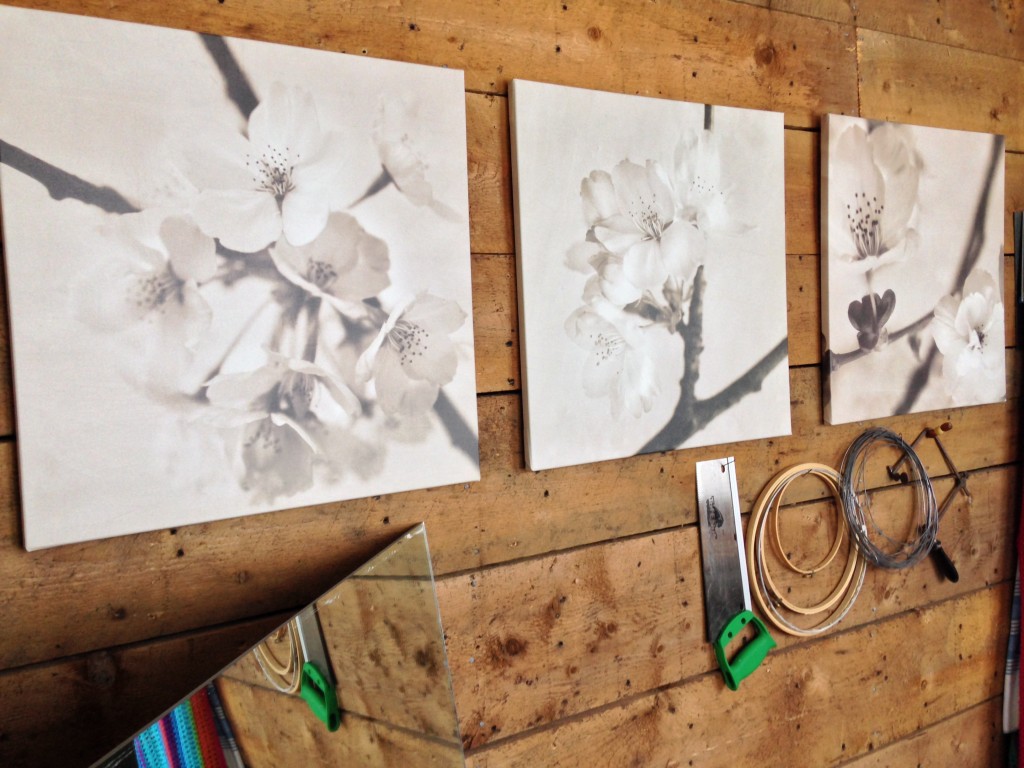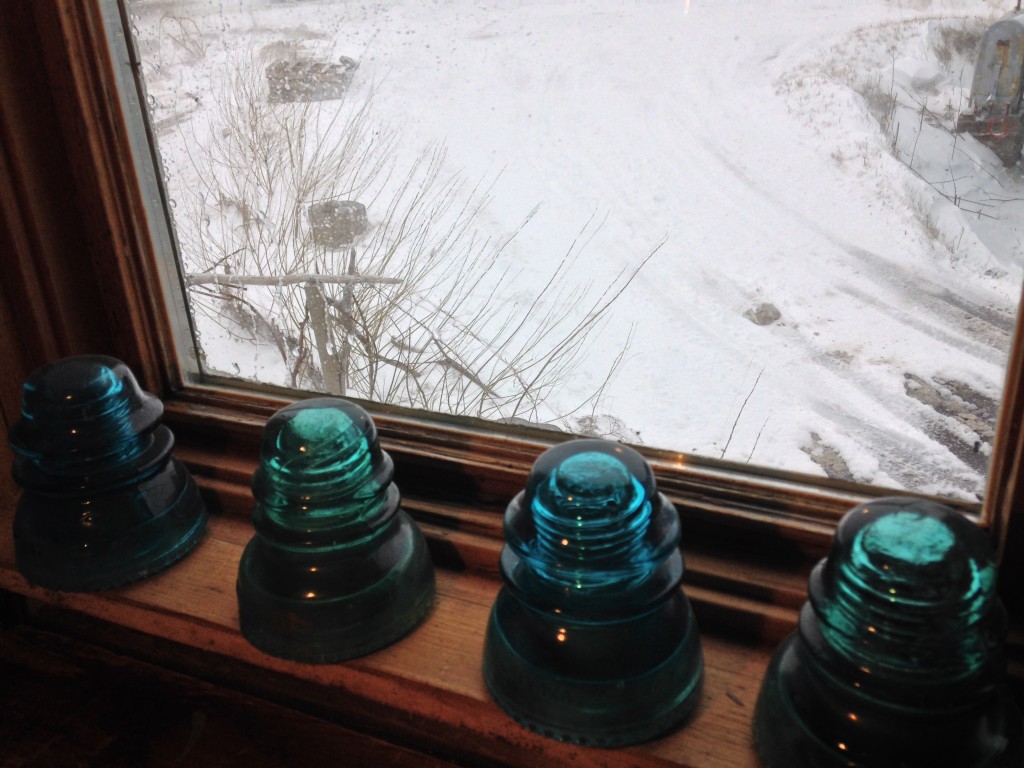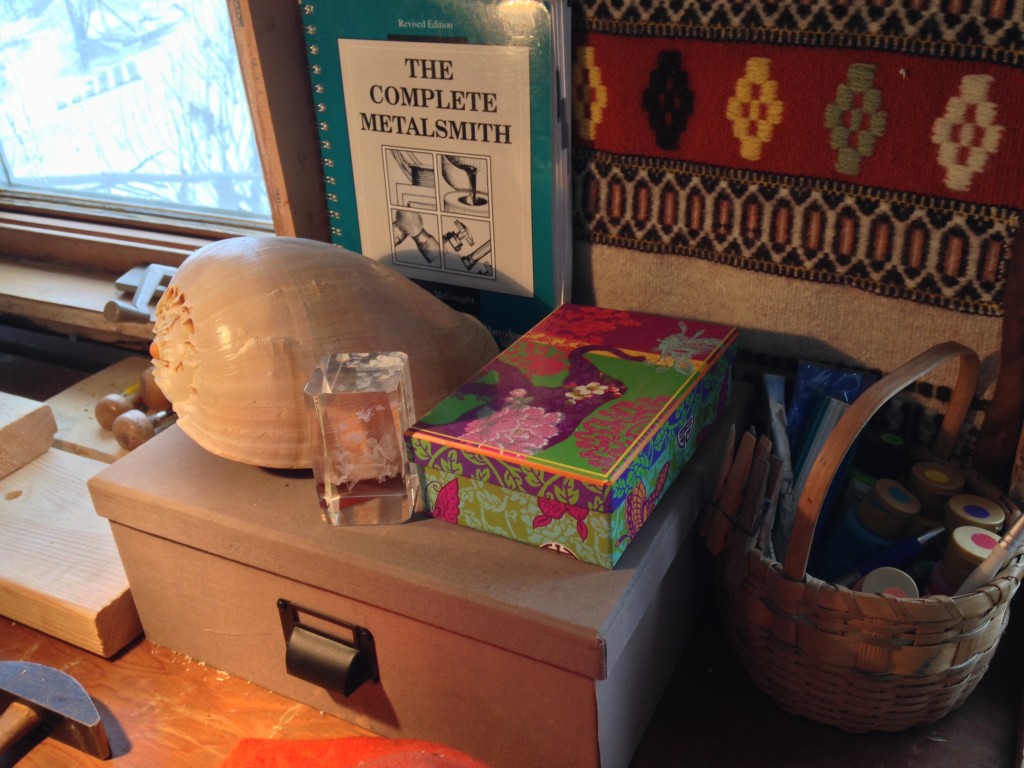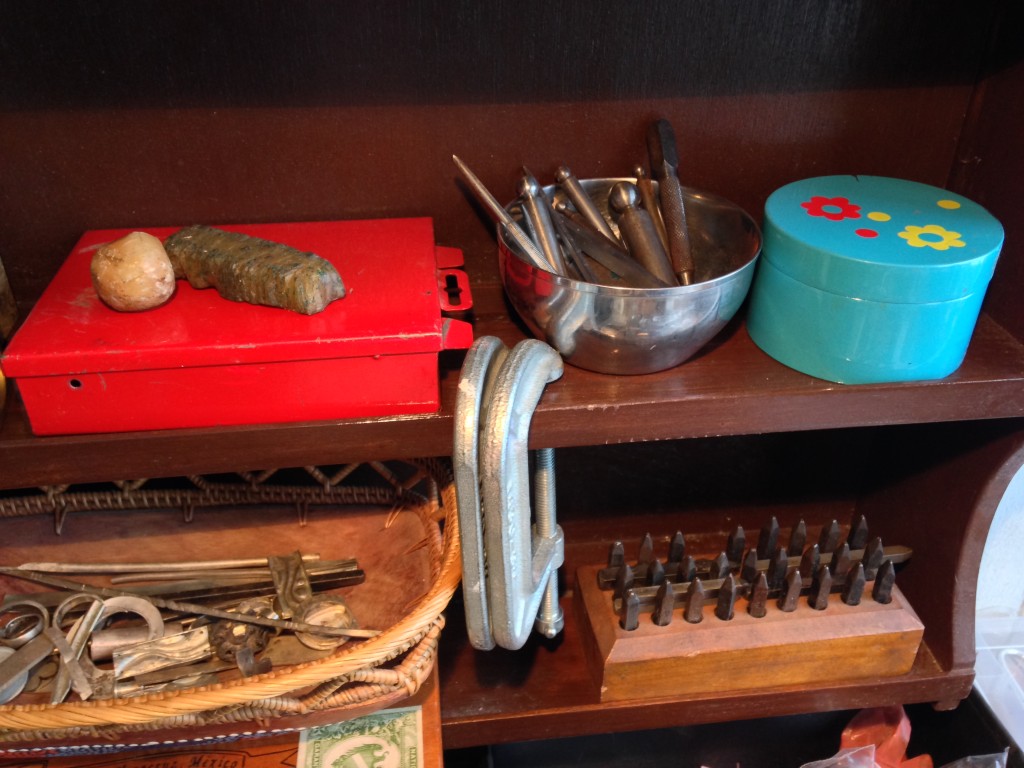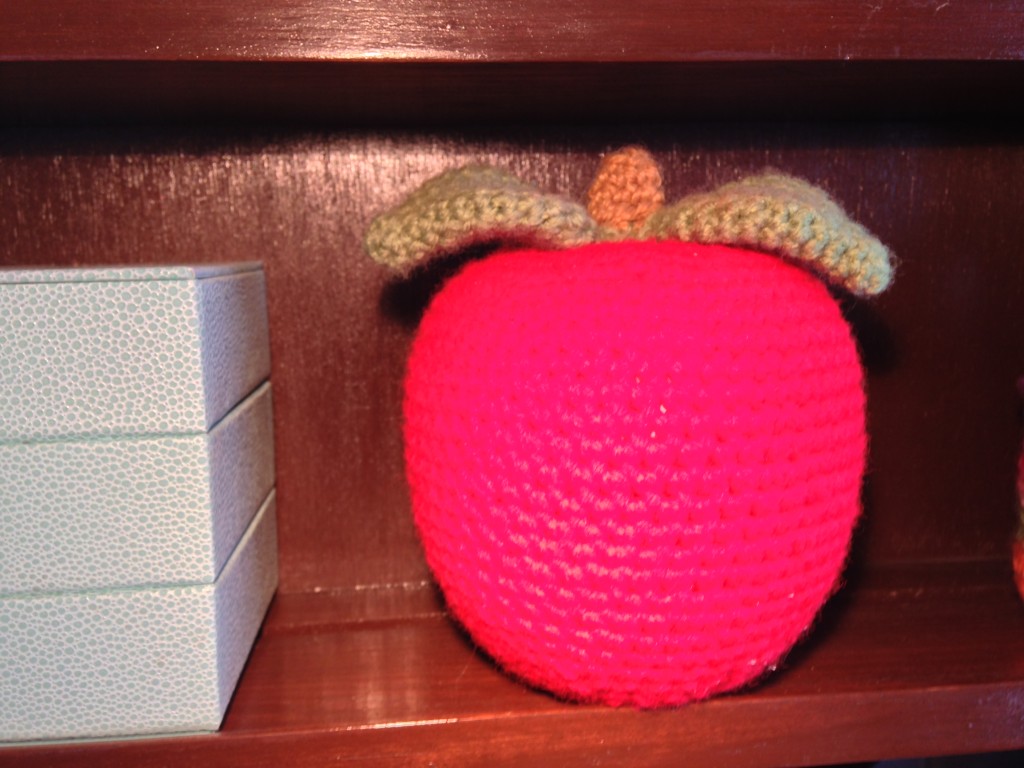 A room of one's own. It is so nice to be started.
10