We set up our downstairs  office as an impromptu craft fair for all of our lovely customers that could not make it out to the very few and select holiday markets that we attend.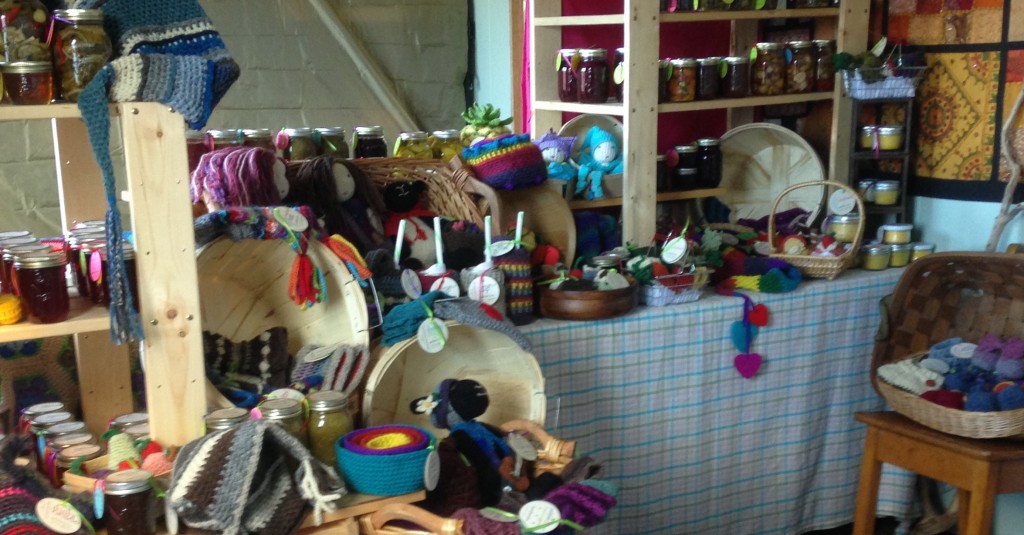 This proved to be quite fun and a great way to get to experiment with our display and set up. Normally at markets we have to really rush to get everything out in a flash and if we forget anything back at the old homestead we are quite completely out of luck (at market it can also sometimes be a wee bit on the freezing and raining side… this hardy ever happens in the house, thankfully).
Setting up a market stand at home turns out to be pure luxury. Warm, dry and with time for all kinds of arranging and rearranging of all of our goodies and the ability to try out all kinds of different props and stands that we never get to bring to the market.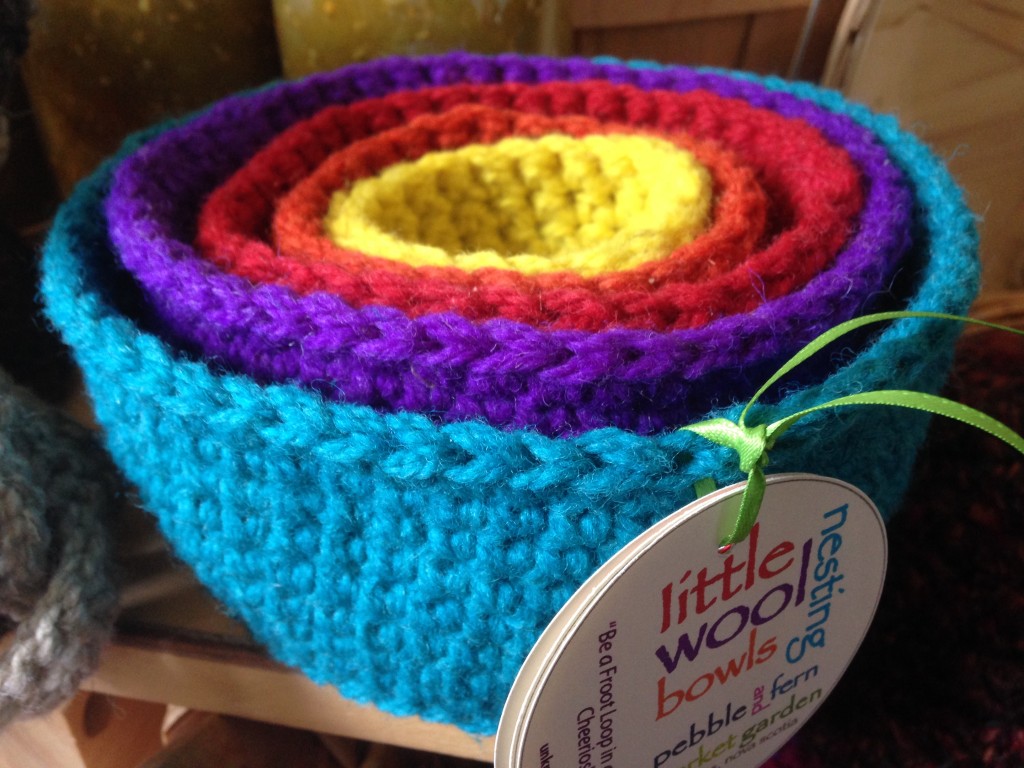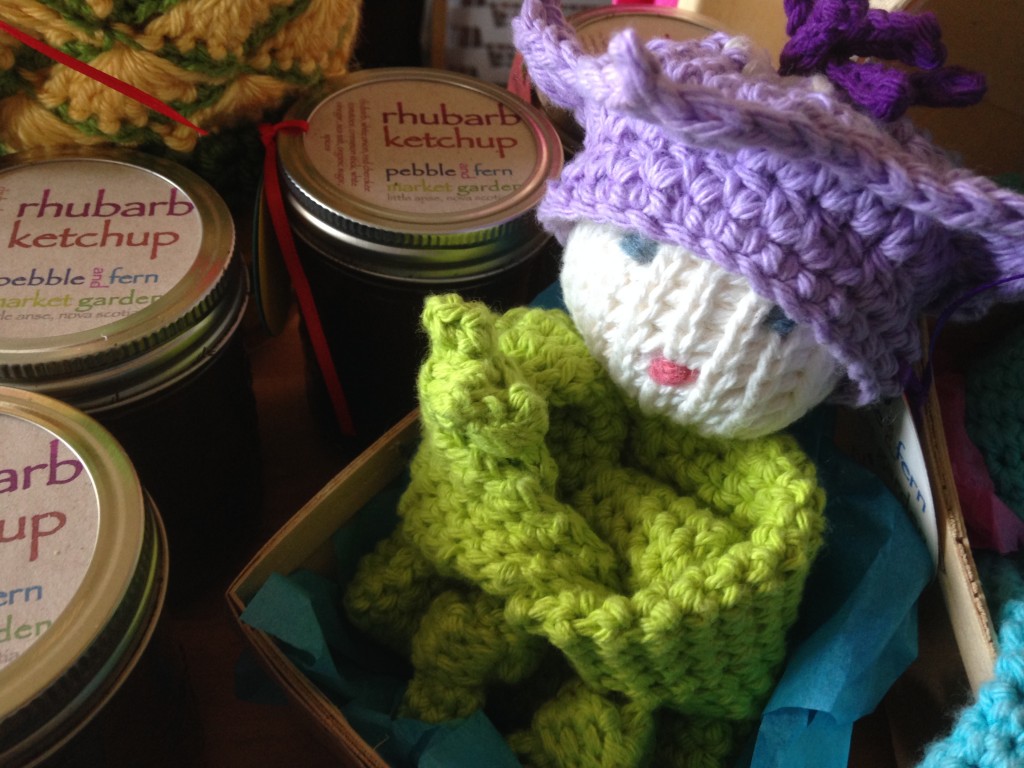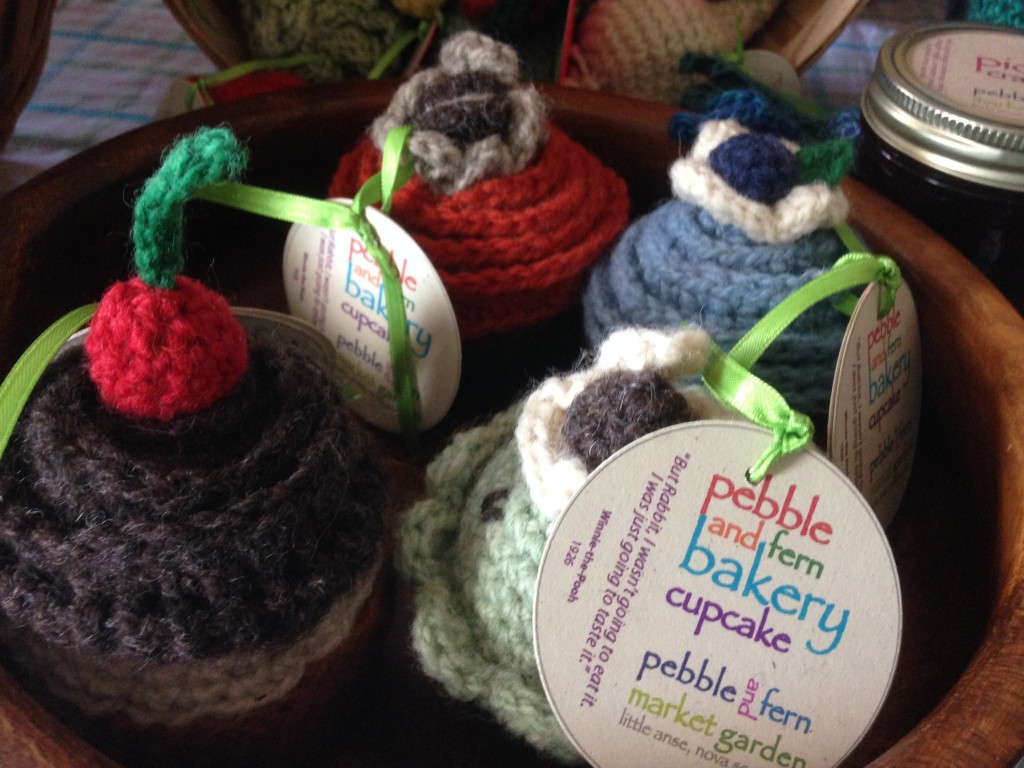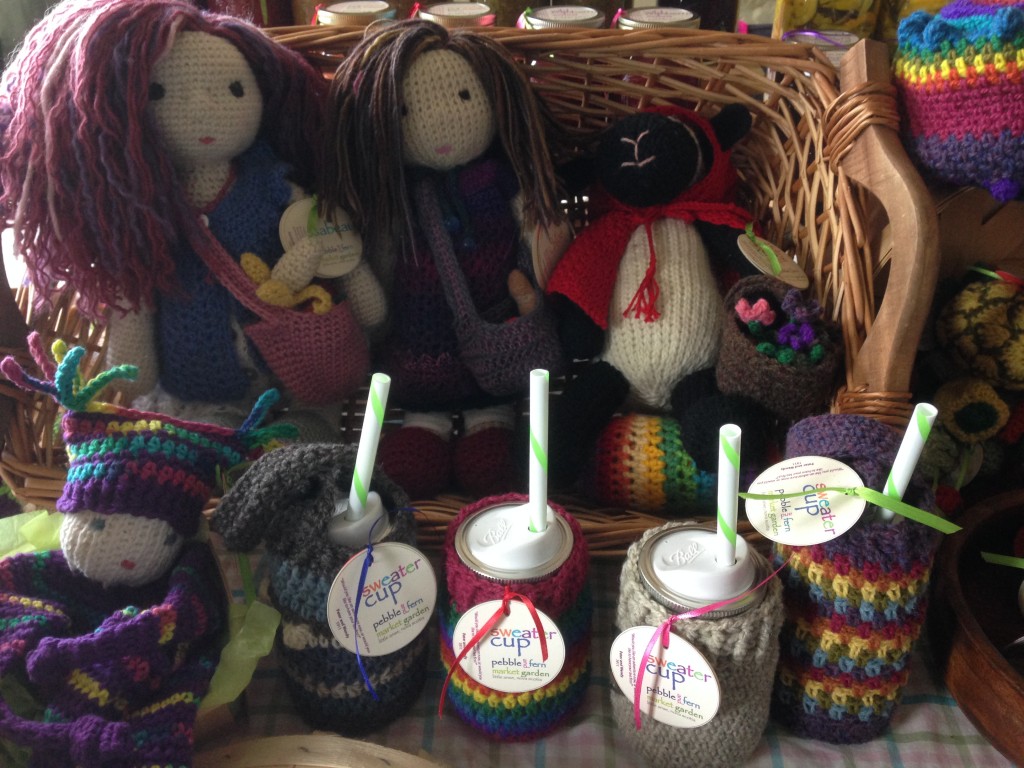 Our most beloved dolls share the centre stage with the "Little Red Riding Sheep" and the "Tie Dyed Sheep" as well as a nifty row of our new line of wooly "Sweater Cups"…Big Fun for sure.
Can you believe just how adorable these little wire grocery shopping baskets filled with the handmade wooly play-vegetables are? I am completely sure that I would have worked these toys into all of my childhood vignettes if they had been mine in the "way back when" years.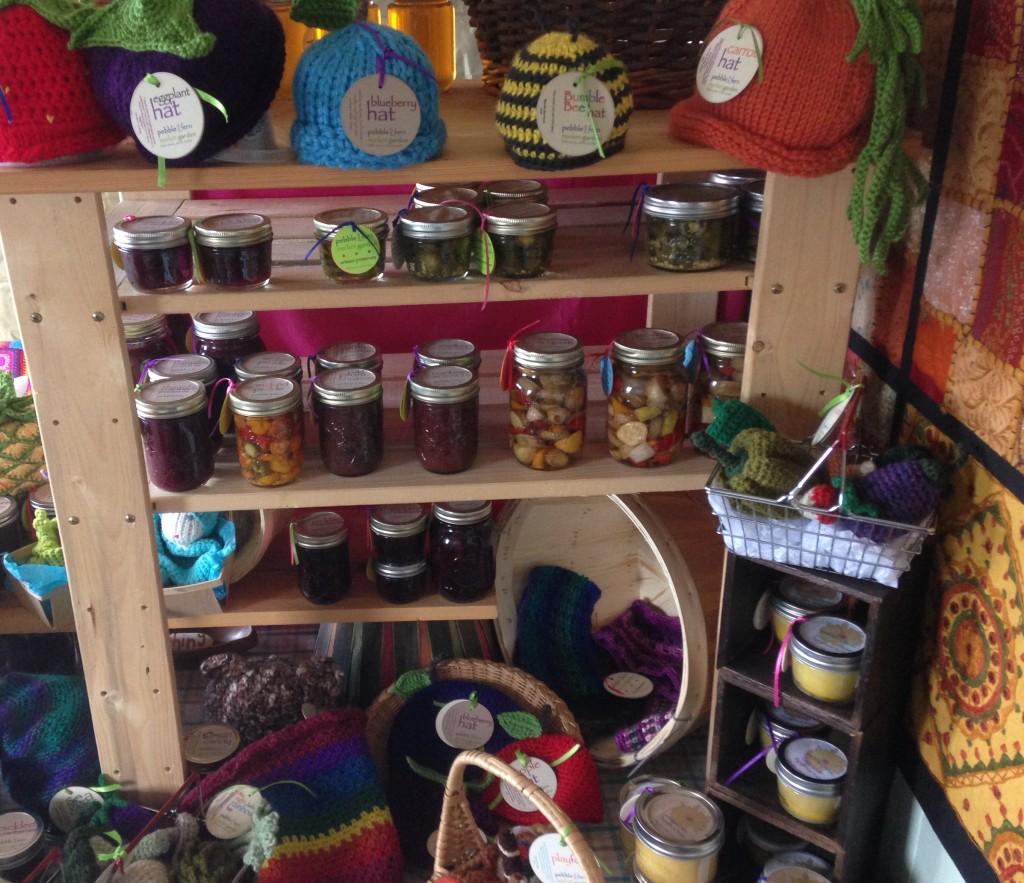 Over on the far right of the photo above is a range of our new Botanical Salves. These are proving to be pretty popular and I am so very delighted with this because this is a salve that I have used to great effect for so many years. As a Gardener that refuses to wear shoes most of the time I do really and truly need a very good salve to soothe the cracked and chapped skin of my hard working hands and feet. This salve is a "wonder-butter" –  for any kind of dry or suffering skin and it also makes a fabulous lip balm, face cream, eczema treatment, burn and scrape balm, a gentle diaper balm or even as hair pomade that will tame the fiercest fly-aways and… I am so very glad to be able to share it!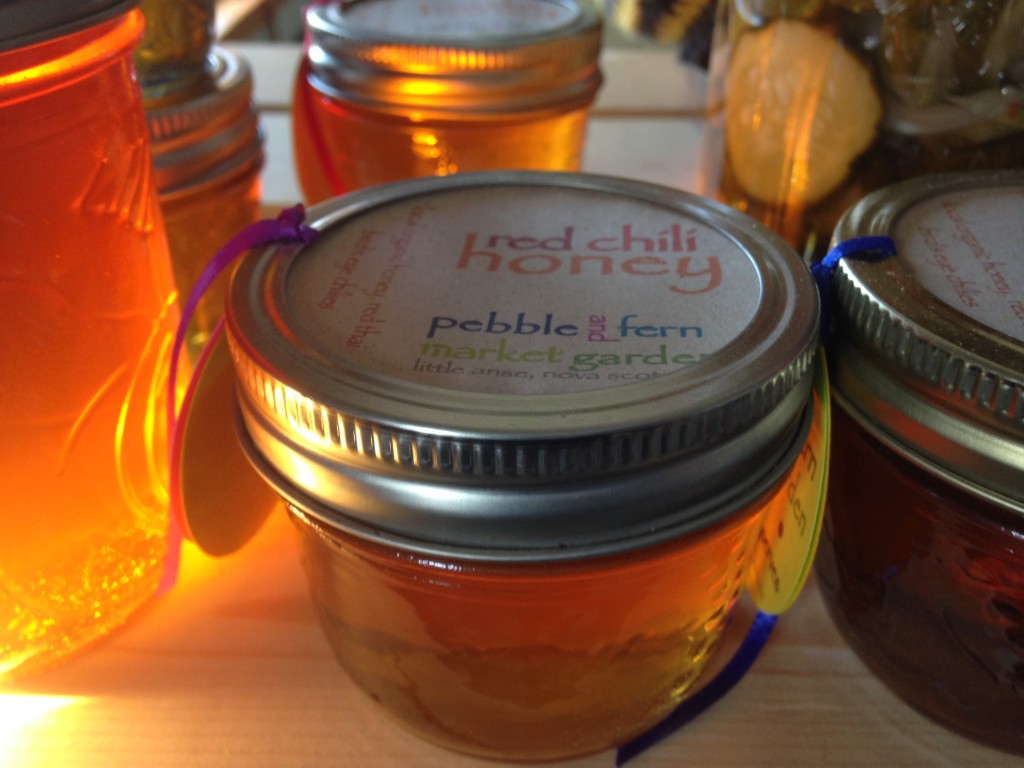 Spicy red chilli infused honey.
Who would think that natural honey could be improved upon? This is Very Good Stuff!
7