Handcrafted teddies and dolls! So full on cute and so much personality. Just love the process of stitching them to life.
Sweet smelling roving from Rock Loaf Farm, some skeins of hand-painted yarn and little bags of beans knit up into these little love bombs. I know – all really unreasonably "twee" but… just look at that little bunny face!?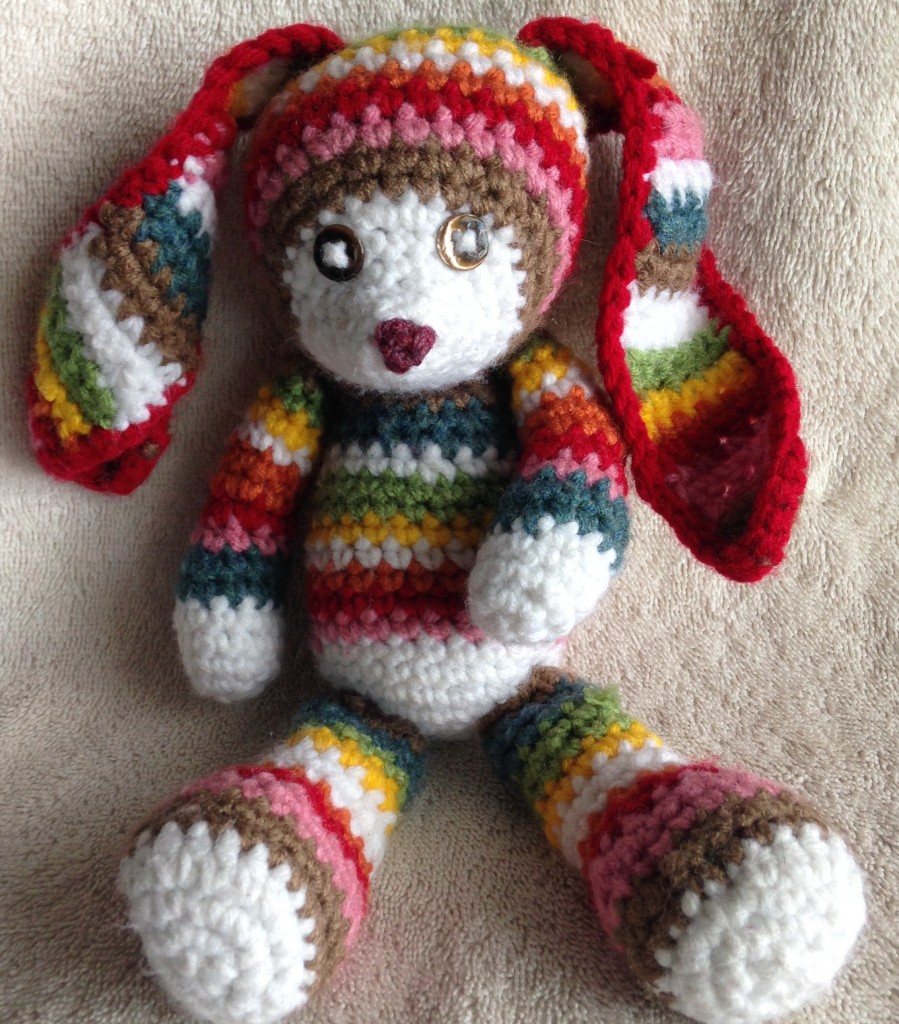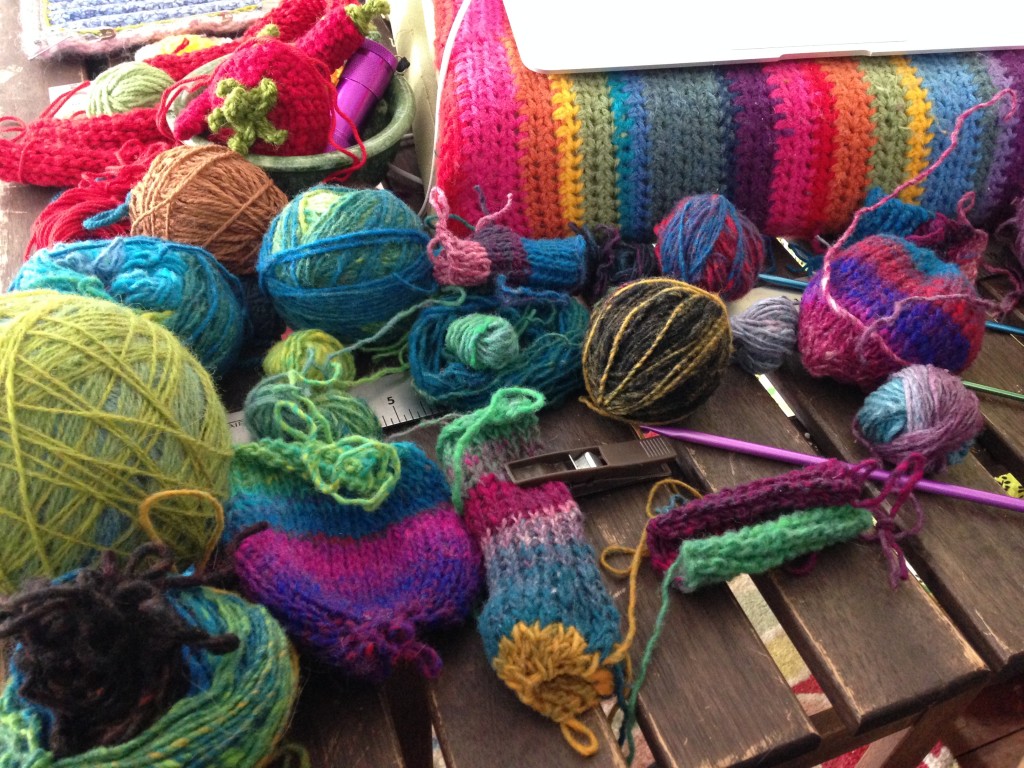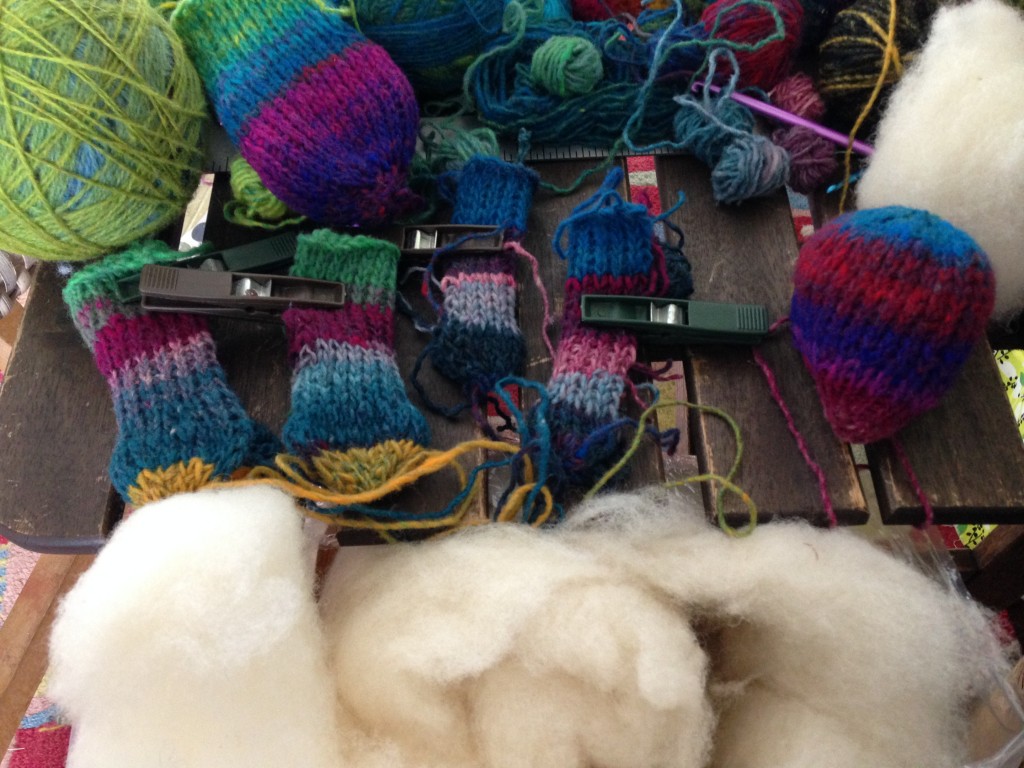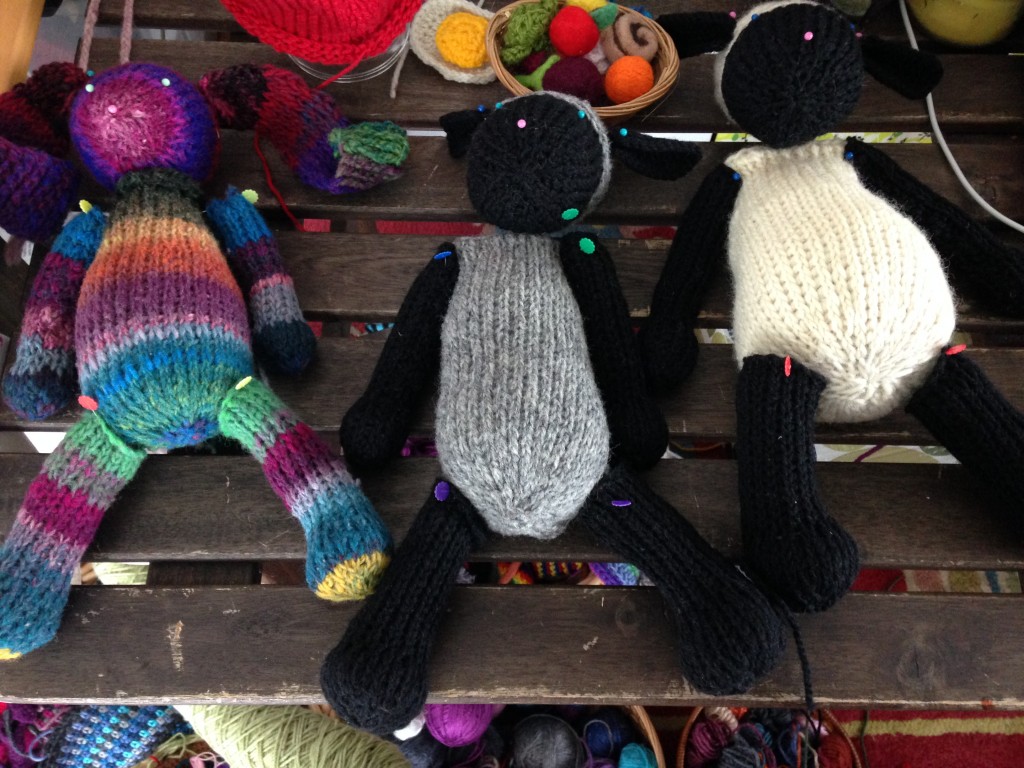 I do feel really awful for putting pins in their arms but the surgery is a must. Two almost finished Sheeplies and one lovely Noro Bunners. Sweet.
(Really loving the chubster-Sheeply with the cute round tum.)
4