It is February in Cape Breton. The door to the green house is frozen shut. The door to the basement is also frozen shut. Our steep little lane is a semi-vertical skating rink and, of course, layers of snow and ice decorate the breakwater and cover the half-frozen over cove in Little Anse. Yup, frozen ocean – real, serious, cold. A trip through the barren garden to the compost pile is part Arctic adventure and part skating outing. There are, actually, some very hardy and adventurous souls out playing hockey on our village's picturesque and very frozen pond. The Gardener would like to take a photo of these happy winter game players, so charming is the vignette, but she is avoiding communing with winter as much as possible.
So… that must mean it is time to plant onions! Onward to March! The first half of our seed order has arrived and my lovely and very thoughtful Farmhand has supplied a set of shop-lights (for Valentine's Day… she's a keeper for sure!). This will ensure that I don't need to spend time carrying trays of plants up and down our crazy steep staircase to chase the path of the sun. So, it must be time to open up the potting mix and turn our kitchen into a nursery. Oh Happy Day!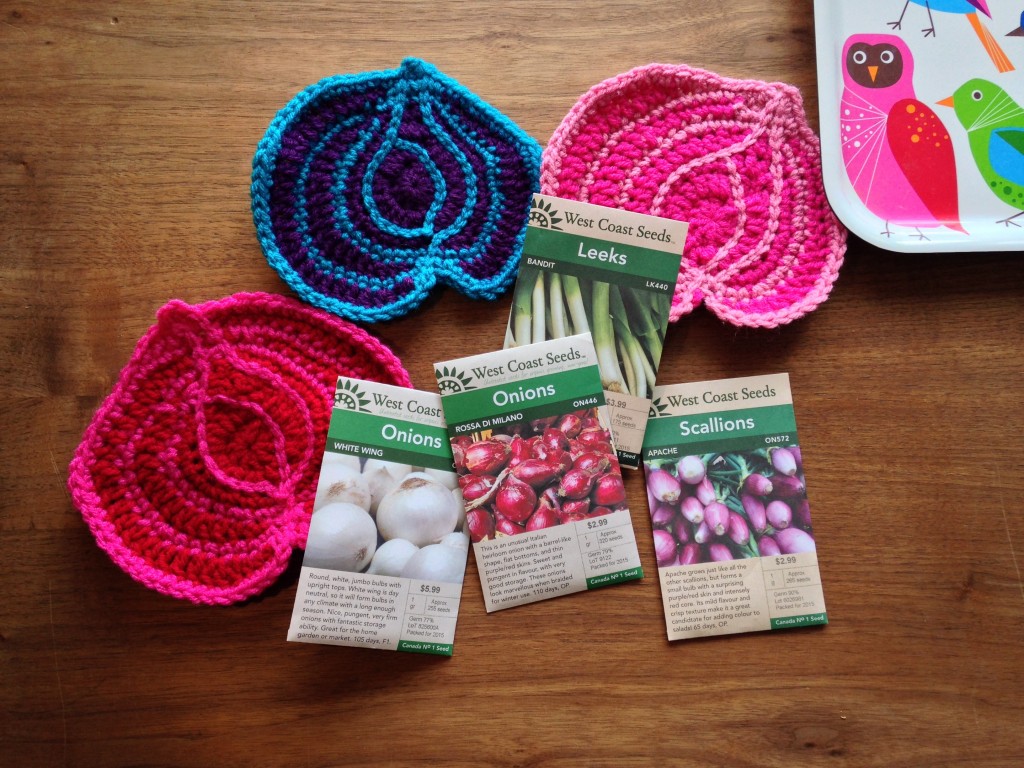 I love to plant onion seed. You put it in when it is still much to early for anything else to be started (no giant tomato seedlings, have self control this year… yup). In fact, you must put it in very early in this part of the world or you will get naught but tiny little marble sized bulbs. We are growing the usual, White wing, and Copra, for great storage onions and Bandit, a super cold hardy leek. As well, we picked out  some fun things, Apache – a pretty purple skinned scallion, Red Baron – a purple "green" onion and Rossa Di Millano – another bright red storage variety that is great for making winter onion braids!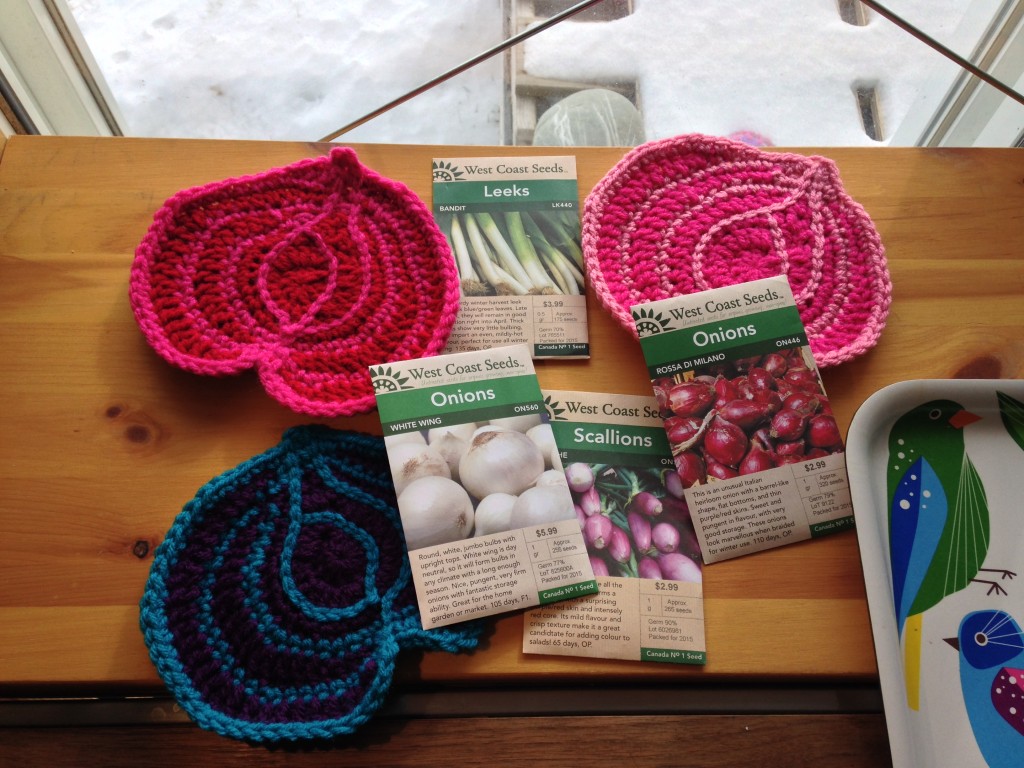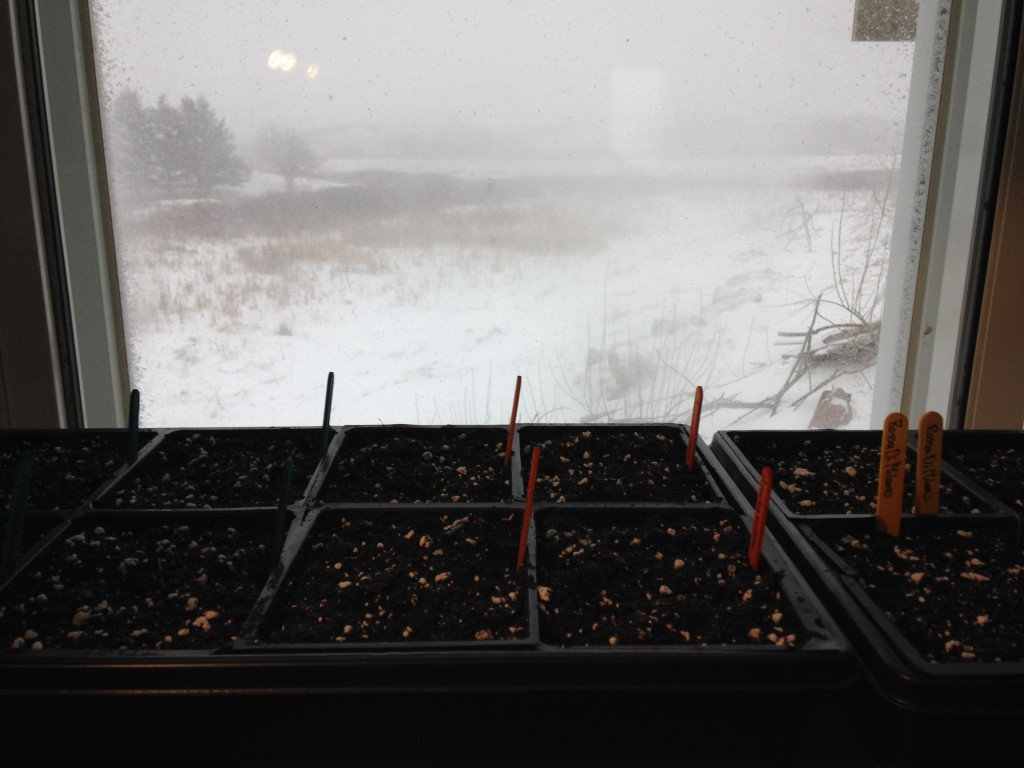 So nice to have something to plant in February when it really does begin to seem like winter is here to stay. It is not actually here to stay. It is not, right?
13